Upcoming Session
Topic: The Intersection of Intimate Partner Violence and Title IX
Date: February 24, 2021; 2:00–3:15 p.m. e.t
Description: With recent changes to Title IX of the Education Amendments of 1972, victim service providers may be seeking best practices in providing comprehensive support to teen victims of dating violence. This session will provide an overview of victims' rights, resources, and safety measures available under Title IX and ways to advocate and coordinate effectively with Title IX administrators in high schools and on college campuses.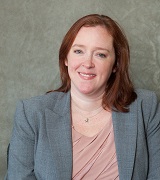 Lindy Aldrich, Esq., is a national expert in Title IX and how student survivors of sexual assault interact with the reporting system. She founded Ladder Consulting to help schools and employers improve their systemic response to gender-based violence. Ms. Aldrich was the deputy director of the Victim Rights Law Center (VRLC) for 13 years. While at the VRLC, a nonprofit legal aid provider specializing in the legal needs of sexual assault victims, Ms. Aldrich oversaw the legal representation of all campus and K-12 clients and led its U.S. Department of Justice Office on Violence Against Women's Campus Conduct Grant with hundreds of colleges and universities nationwide. Her work included creating policy, identifying on-campus at-risk populations, communicating response systems, and ensuring trauma-informed procedures. In 2014, Ms. Aldrich was invited by the White House Task Force to Protect Students from Sexual Assault to lend her expertise on Title IX and victim confidentiality. She has provided OVC training on education issues and dozens of independent trainings with private, public, rural, urban, faith-based, and historically black colleges and universities throughout the country.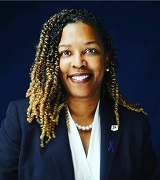 Keisha Varnell is the director of interpersonal violence prevention programs through Title IX at Jackson State University (JSU). She has more than 14 years of experience in the field of interpersonal violence and has facilitated many speaking engagements and training sessions on domestic violence, dating violence, sexual assault, stalking, diversity, and LGBTQ issues. She serves as chair of the JSU Sexual Misconduct/Assault Response Team, charged with developing campus-wide sexual assault and interpersonal violence policies, trainings, and programs. Ms. Varnell is a member of the Violence Against Women Act Campus Consortium through the Mississippi Institutions of Higher Learning. Prior to her work in higher education, Ms. Varnell was the teen dating violence program manager for the Mississippi Coalition Against Domestic Violence for 7 years, chairing a statewide campus task force. She serves on a special task force with the FBI for special victims crimes in Mississippi. Ms. Varnell earned a master's degree in Public Health/Health Education and Promotion and is certified as an Interpersonal Violence Prevention Education Specialist.