Fall 2018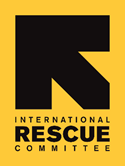 International Rescue Committee
Founded in 1933, the International Rescue Committee (IRC) is a global leader in emergency relief, rehabilitation, protection of human rights, post-conflict development, resettlement services, and advocacy for those uprooted or affected by violent conflict and oppression. IRC is on the ground in more than 35 countries, offering lifesaving care and life-changing assistance and emergency relief in the wake of disaster. In the United States, IRC operates 26 offices that provide culturally and linguistically appropriate resettlement assistance advocacy for refugees of all ages, as well an array of supportive programs for
people from refugee and immigrant communities
. Initiatives in the IRC network focus on economic empowerment, education and youth programs, immigration and naturalization assistance, services for victims of human trafficking and other crimes, and a variety of other programs that help individuals and families succeed and reach their goals. IRC benefits from the assistance and support of local collaborators throughout the Nation and continuously seeks to build relationships with new partners. Through these efforts, the network provided services to more than 35,000 refugees, asylees, victims of human trafficking, and other immigrants in 2018.
The International Rescue Committee, Seattle
OVC Comprehensive Services Grantee, 2018
OVC Enhanced Collaborative Model Grantee, 2015 and 2018

Highlights
Since 2004, OVC funding has allowed the IRC in Seattle to develop its Washington Anti-Trafficking Response Network (WARN) program, learn from the lived experience of serving survivors, and grow into a truly trauma-informed, person-centered program. WARN has provided a comprehensive array of services to survivors from more than 30 countries, including the United States, who have experienced labor and sex trafficking. Almost two-thirds (63 percent) of the people served by WARN experienced labor trafficking; 27-percent experienced sex trafficking; and 10-percent experienced both sex and labor trafficking. Over the years, WARN participants have gone on to achieve goals including college degrees, business ownership, reuniting with children, spouses, and parents, and building the lives they envision for themselves. The IRC in Seattle is grateful to be one small part of their journey.
The IRC in Seattle developed WARN as a community-wide network from the very beginning, partnering (and sharing funding) with well respected, community-based organizations. The Seattle program has partnered with API Chaya and YouthCare for several years, and added Real Escape from the Sex Trade (REST) as a WARN partner with 2018 OVC funding. API Chaya serves Asian, Pacific Islander, and South Asian communities, providing support and advocacy to survivors of domestic violence, human trafficking, and other harm. YouthCare has served vulnerable youth for more than 30 years and provides bilingual advocacy to youth up to age 24 who have experienced human trafficking. REST serves people who have experienced sexual exploitation and sex trafficking. The IRC in Seattle also works in partnership with the Seattle Police Department through OVC Enhanced Collaborative Model (ECM) grant funding and is a co-chair of the Washington Advisory Committee on Trafficking (WashACT), the local U.S. Department of Justice-sponsored task force, along with the Seattle Police Department and the U.S. Attorney's Office for the Western District of Washington.
Services
The IRC in Seattle/WARN provides survivors with intensive case management and access to all available social and legal services. Through strategic outreach and capacity building efforts, funded in part by OVC, the IRC in Seattle and WARN have created a safe place for survivors of human trafficking to seek assistance and support. Over the past 3 years, WARN has experienced a significant increase in identification and referral of trafficking survivors. In response to this increased need for services, IRC in Seattle secured VOCA funding through Washington State to serve labor trafficking-specific cases. The IRC in Seattle can now further respond to the increased need through both FY 2018 OVC ECM and Comprehensive Services funding.
The IRC in Seattle learned that in order to fulfill the needs of those it serves, it must focus outreach efforts and seek out partners in targeted and resource-oriented ways. Over the years, IRC in Seattle/WARN has partnered with an array of providers and resources (both public and private) to best serve survivors. This has increased both the resources available to WARN participants and the referrals to the program. Recently, IRC in Seattle partnered with local hotels to allow people served by WARN to check in without credit cards or identification. IRC in Seattle also secured a partnership with a local hospital and medical center to ensure that trafficking survivors have health care access before they become eligible for health care coverage. Through this relationship, WARN participants are able to receive low barrier, no-cost health care access.
Good To Know
IRC/WARN prides itself on being a trauma-informed and person-centered program, acknowledging the fact that survivors of trafficking are strong, resilient, and capable. The program's role is to offer support and resources so that survivors can make informed decisions about the lives they want to build for themselves. IRC/WARN is committed to building programming around survivors' needs, strengths, and goals in order to support survivors of trafficking in achieving self-defined milestones. Survivor leadership and feedback have shaped the way WARN operates, provides services, and measures success.
The International Rescue Committee, Miami and Tallahassee
OVC Comprehensive Services Grantee, 2018 (Tallahassee)
OVC Enhanced Collaborative Model Grantee, 2018 (Miami)

Highlights
Since 2003, the IRC in Miami has served more than 500 pre-certified, certified, and domestic victims of human trafficking, with individuals from 42 different countries, speaking more than 30 distinct languages. Over the past 17 years, the office has helped build the capacity of local organizations in South Florida while partnering with a wide array of stakeholders, including the Miami Dade Police Department and the South Florida Human Trafficking Task Force, to better serve the community.
Additionally, in 2018, the IRC's trafficking program increased its footprint in Florida as the agency launched a new program in Tallahassee to build capacity in the capital region. The goal of this program is to enhance interagency collaboration and the coordinated community response to victims of human trafficking, as well as to provide high quality services that address the individualized needs of trafficking victims.
Services
The goal of the IRC's anti-trafficking program in Florida is to offer clients ongoing support to ensure they can obtain a level of self-sufficiency. It achieves this by providing case management, safe and appropriate housing, legal services, medical care, and clinical intervention to clients as needed. The IRC's Florida offices ensure that services are client-led and trauma-informed. The IRC Miami develops individual service plans with each client. This is done in strong partnership with other OVC grantees, refugee resettlement organizations, state government agencies, the private sector (particularly housing providers), and those serving specialized populations, such as LGBTQ and minor survivors.
In the last 17 years, the IRC in Miami has trained, in English and Spanish, more than 12,000 individuals on victim identification, service provision, and collaboration. Additionally, IRC in Miami hosts workshops on human trafficking for law enforcement personnel, social service agencies, and the community that focus on awareness, protocols, appropriate referrals, and networking. The IRC in Miami has engaged in robust media and grassroots and public awareness campaigns, reaching more than 100,000 people, targeted to distinct populations, including farmworkers and community health clinics. The office developed different outreach tools to reach these groups, including illustrated books depicting exploitation in the agricultural sector with text translated into Haitian-Creole, English, and Spanish.
Good To Know
The IRC in Miami established and chaired various working groups and advisory boards to build capacity to serve trafficked persons in the South Florida region, while also becoming the leading agency in the community to serve labor trafficking survivors, trafficked unaccompanied minors, and foreign national victims. This is due in part to the agency's expertise in serving refugee and immigrant communities, as well as the program's experience working on labor trafficking cases involving victims exploited in Florida's agricultural fields and those forced to work in situations involving domestic servitude, with 50 percent of the program's caseload involving labor cases. Additionally, the office provides ongoing technical assistance to various stakeholders locally, nationally, and internationally on serving these groups using a trauma-informed approach.
Resources
The IRC, along with partners in nongovernmental organizations, churches, private entities, and local law enforcement agencies, established the South Florida Human Trafficking Task Force in 2008. The website includes resources for reporting, services, and training; an events calendar; and information on indicators of human trafficking.
The International Rescue Committee, Phoenix
OVC Enhanced Collaborative Model Grantee, 2016

Highlights
In 2016, the IRC in Phoenix launched the Central Arizona United to Stop Exploitation (CAUSE) project in partnership with the Phoenix Police Department, Phoenix Dream Center, and StreetLightUSA. Through this project, the partners expanded their capacity to investigate, prosecute, and provide comprehensive services to all victims of human trafficking. A total of 70 victims have been served since the beginning of the grant cycle. This includes 30 pre-certified foreign national victims who were enrolled and served by IRC in Phoenix.
Services
The CAUSE task force has provided comprehensive case management, victim-centered services, and shelter for all identified victims of human trafficking, including female, male, and transgender victims, minor and adult victims, and domestic and foreign national victims. Victims served by the CAUSE task force receive comprehensive services, including access to medical and dental providers, transportation, legal services, mental health treatment, financial assistance and employment services, as well as other support specific to their needs.
A key component of the CAUSE project is training local organizations in the Phoenix area to recognize signs of human trafficking and identify victims. Collectively, the CAUSE partners have provided training to more than 5,000 individuals, with trainings that cover collaboration and building multidisciplinary relationships; strategies to identify victims; techniques for screening and interviewing; procedures for reporting; resources available for trafficking victims; culturally and linguistically appropriate services; health and trauma consequences; volunteer training; and other topics.
Good To Know
The IRC in Phoenix has delivered linguistically and culturally appropriate services to trafficking victims through its ALERT Anti Trafficking Program since 2003. ALERT provides culturally competent, comprehensive services in the areas of social, legal, psychological/psychiatric, and health/medical to foreign national victims of human trafficking. These are trauma-informed, person-centered, strengths-based services that promote health and safety, inspire confidence, respect choice, and assist the survivor toward self-determination as they become active members of their community. Services are provided in coordination with the greater IRC office and in partnership with local service providers to ensure safety and security for identified victims.
The International Rescue Committee, Sacramento
OVC Comprehensive Services Grantee, 2018

Highlights
With support from OVC, the IRC in Sacramento's Human-trafficking Outreach, Prevention, and Education (HOPE) Program and its partners have served more than 100 survivors of human trafficking since 2015. During this time, the program has successfully matched 100 percent of active clients with attorneys to file for immigration relief and assisted with both emergency and long-term housing, also resulting in 100 percent of active clients obtaining secure housing. Through safety planning and needs assessments, the program has assisted clients with relocation services both within and outside of the service provision area. In addition to the HOPE Program, the IRC in Sacramento also conducts direct outreach, training, technical assistance, and coalition-building activities across 30 counties in Northern California.
Services
Together with its partners, the IRC in Sacramento serves all victims of human trafficking. Through the HOPE Program, the IRC specifically serves foreign-born labor and sex trafficking survivors, as well as domestic labor trafficking survivors of all genders and ages. The HOPE program offers wrap-around case management services, including assistance with emergency, short-, and long-term housing, connections with immigration attorneys, coordination of donated food and goods, and enrollment in social services. Additionally, the IRC in Sacramento offers several programs for certified survivors of trafficking, including intensive case management and employment services. Certified survivors have access to a range of economic empowerment programming, including job readiness training, financial literacy, resume building, interview coaching, and job placement assistance. These essential services and others are provided to enrolled clients with the ultimate goal of long-term self-sufficiency.
Good To Know
Using trauma-informed care, IRC in Sacramento staff work to craft individual service and safety plans for each client to ensure that services cater to the unique needs of each survivor. The IRC in Sacramento coordinates training opportunities throughout Northern California in order to build community capacity in human trafficking prevention, education, and identification. As a Look Beneath the Surface and OVC grantee, the program has trained more than 4,200 individuals. The Sacramento office also offers technical assistance on identification, referral, and service provision to other stakeholders, including law enforcement partners, hospitals and community clinics, mental health professionals, and other service providers.
Resources
One of our key partners, WEAVE, serves domestic survivors of sex trafficking and offers supportive services to all OVC-enrolled clients, including in-house counseling and support groups, legal assistance, emergency safe housing, and 24-hour hotline assistance.