Consultant Spotlight on...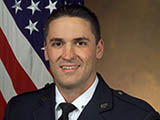 Michael LaRiviere
Area of expertise: domestic and family violence, developing training and TA materials, interviewing special populations, responding to victims with disabilities and victims with limited English proficiency, and coordinated community response.
Location: Massachusetts
Michael LaRiviere has been a member of the Salem, Massachusetts Police Department since 1989. His duties during his 6 years as domestic violence liaison officer included domestic violence investigations, policy/procedure development, and training. Officer LaRiviere's work has significantly changed the way domestic violence cases are investigated in Salem and surrounding communities. Officer LaRiviere is currently assigned as the department's victim services officer, where he investigates a wide range of crimes, including domestic violence, sexual assault, elder abuse, and crimes against undocumented and limited English proficient victims. He has conducted extensive trainings both locally and nationally for law enforcement, medical, social services, and legal professionals on these issues. Officer LaRiviere currently provides consultation and technical assistance nationally and has assisted in the development of training curricula for local, state, national, and military audiences. He has been honored with a community award from Help for Abused Women and Their Children for taking concrete steps to end domestic violence, and in 2002, he was recognized by the Office on Violence Against Women for his extraordinary contribution to the prevention of domestic violence. Officer LaRiviere served as a member of the congressionally appointed Department of Defense Taskforce on Domestic Violence. Officer LaRiviere earned his bachelor's degree in Human Services at Springfield College, Massachusetts.