Consultant Spotlight on...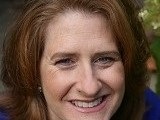 Alicia Aiken
Area of expertise: Identity theft and fraud, stalking, enforcing crime victims' rights, and interviewing special populations, including older adults and immigrants
Location: Illinois
Alicia Aiken is the director of the Confidentiality Institute, a national organization that has helped protect privacy for crime victims since 2011 by developing and delivering targeted, interactive training that empowers professionals to implement survivor-centered practices and comply with the law. Through the Confidentiality Institute, Ms. Aiken launched the Protecting Privacy to Enhance Safety Subpoena Defense Pro Bono Project for the American Bar Association and headed a national discussion (with the National Network to End Domestic Violence) on cloud computing and crime victim privacy in 2014. She led the groundbreaking Practicing Law Institute web course Effective Communication With the Legal Services Client in 2015. As principal consultant with Aiken Strategic Partners, Ms. Aiken excels in strategic planning and coaching professionals to improve their communication, negotiation, collaboration, litigation, management, and supervision skills. In her 15 years with the nonprofit Legal Assistance Foundation (LAF), Illinois' largest legal services program, Ms. Aiken represented victims of domestic violence and people living in poverty in a variety of complex legal matters. While at LAF, Ms. Aiken rose to the position of director of training, pro bono and client support services, and served on its Executive Committee. She was the chair of the Chicago Bar Association Domestic Relations Committee from 2009 to 2010. Ms. Aiken received the Community Partner Award from the Center for Advancing Domestic Peace (2014), the Chicago Foundation for Women Founder's Award (2006), LAF's Equal Justice Award for appellate advocacy (2003), and was named to the list of 40 Attorneys Under 40 to watch in Illinois (2009). Ms. Aiken earned a J.D. and bachelor's degree from the University of Michigan. She has practiced trial and appellate law in Illinois, Vermont, and Michigan.