Consultant Spotlight on...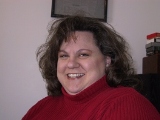 Anita Carpenter
Area of expertise: Expert in sexual assault
Location: Indiana
Anita Carpenter serves as the CEO of the Indiana Coalition Against Sexual Assault, where since 1999 she has been responsible for grant writing, fundraising, public relations, primary prevention efforts, public policy review, program development, event coordination, planning, evaluation, staff development, staff supervision, fiscal management, and strategic planning. These duties include a focus on board relations and strategic planning, and encompass planning and development for the anti-sexual violence movement across the state. Ms. Carpenter brings years of experience in working directly with victims. She has served on three Department of Defense task forces addressing sexual violence and sexual harassment in the military. Additional experience includes serving as the executive director of a domestic violence/sexual violence crisis center, while concurrently working as a victim advocate providing outreach and education services to local schools and community groups. Her commitment to working with people with disabilities draws from her experience at a sheltered workshop and multidisciplinary disability service provider, as well as her personal experience in helping her own daughter deal with the struggles and challenges of living with autism.