Consultant Spotlight on...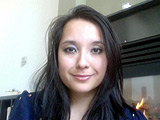 Annie Fukushima
Area of expertise: labor and sex trafficking, crisis response, conducting research, victim services, community planning, and program evaluation
Location: California
Annie Fukushima's areas of expertise include transnational feminism, gender and migration, visual culture, and social movement theories. She has provided technical assistance to human trafficking coalitions funded by the U.S. Department of Health and Human Services Office of Refugee Resettlement (2009–2011), advocated for and supported survivors of domestic violence (2007–present), and worked directly with international and domestic victims of human trafficking in the United States (2009–present). In 2007, Dr. Fukushima became a delegate for the International Women's Network of Asia Pacific, which brings together grassroots organizers, social service providers, and academics, including peace and anti-violence scholars and activists from Guam, Hawaii, Japan, Okinawa, Puerto Rico, Philippines, South Korea, and the United States. Currently, she is a member of the Board of Directors for the National Coalition Against Domestic Violence. She also serves on advisory boards for anti-trafficking and exploitation organizations both locally and transnationally, including The SAGE Project, Inc. and Survivor's Connect. Dr. Fukushima has published on an array of issues including visual culture, human trafficking, immigration, militarism, and issues that impact communities of color in the United States. She has received numerous awards, including a Founder Region Fellowship with Soroptimist International (2009) and Outstanding Graduate Student Instructor (2011). Dr. Fukushima obtained her Ph.D. in ethnic studies (designated emphasis in women, gender and sexuality studies) from the University of California – Berkeley in 2012. The title of her dissertation was "Asian and Latina Migrants and the Invisible/Visible Paradigm of Human Trafficking." She earned a master's degree in ethnic studies in 2007 and graduated from the University of Hawaii – Manoa with high honors in English and American studies in 2004.