Consultant Spotlight on...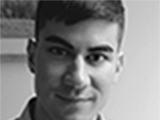 Chai Jindasurat
Area of expertise: Lesbian/gay/bisexual/transgender victims of crime, dating/domestic violence, sexual violence, hate/bias crime, and coordinated community response
Location: New York
Chai Jindasurat is the Co-Director of Community Organizing and Public Advocacy at the New York City Anti-Violence Project where he directs national programming. Chai oversees the National Coalition of Anti-Violence Programs (NCAVP), which works to prevent, respond to, and end all forms of violence against and within lesbian, gay, bisexual transgender, queer (LGBTQ), and HIV-affected communities. Mr. Jindasurat coordinates NCAVP's National LGBTQ Training and Technical Assistance Center, which provides free ongoing training and technical assistance to organizations nationwide through a toll-free warmline number, listserv, Deaf-accessible instant messenger, and resource bank. He has extensive training experience in Web-based and in-person formats. Chai is also lead coordinating staff of the HHS-funded National LGBTQ Domestic Violence Learning Center, which provides research and technical assistance on LGBTQ domestic violence. Prior to his work at the New York City Anti-Violence Project, Mr. Jindasurat was the director of Organizing and Education at The Network/La Red (TNLR), a survivor-led social justice organization working to end partner abuse in LGBTQ communities in Boston, Massachusetts. While at TNLR, he provided education on LGBTQ domestic violence, media advocacy, communications, coordinated organizing initiatives, and service support for LGBTQ survivors of partner abuse. He entered LGBTQ-focused work as the LGBT housing liaison at the University of Missouri-Kansas City, providing peer support, LGBTQ education, and social programming. He also worked as the outreach and education coordinator for the Kansas City Anti-Violence Project, serving LGBTQ survivors of domestic violence, sexual assault, and hate violence. Mr. Jindasurat has trained local, statewide, and national audiences in various states and regions across the country. Mr. Jindasurat has been featured in local, state, and national publications including The Advocate, The Boston Globe, and The Huffington Post. He earned a bachelor's degree in Music and Vocal Studies from the University of Missouri-Kansas City and is currently pursuing his Master of Public Administration at New York University.