Consultant Spotlight on...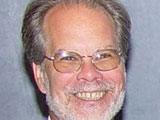 Carl Wicklund
Area of expertise: Probation/parole, organizational change/transition management, developing training curricula, offender re-entry, and juvenile/youth
Location: Kentucky
Carl Wicklund has more than 40 years of experience in the corrections/human services field. He was the executive director of the American Probation and Parole Association for 18 years. In this role, he administered more than 100 grants and training and technical assistance projects, research and information clearinghouse services related to pretrial, probation, parole and services for victims of crime. He oversaw numerous face-to-face training programs as well as the development and delivery of distance learning endeavors. He served as the director of a three-county adult and juvenile probation and parole department as well as developed and managed a variety of community-based, private sector programs for juveniles and adults involved with the justice or social services systems. He has served or is serving on numerous locally, nationally, and internationally oriented advisory groups that include representatives from many criminal and juvenile justice organizations and agencies. He was the vice chair for 8 years of the Global Justice Information Sharing Initiative advisory committee (a committee consisting of 35 national organizations), which advises the United States Attorney General on cross-domain information sharing (also chaired the Privacy Committee for several years), and was a member of the Criminal Justice Information System Advisory Policy Board, which advises the Director of the Federal Bureau of Investigation. He was also a volunteer counselor at the Minneapolis Sexual Assault Crisis Center. He received the first annual Minnesota Citizens Council on Crime and Justice – Gisela Konopka Award in 1984 for humane and creative treatment of juvenile delinquents; the 2001 Florida Community Corrections Association's Life Time Achievement Award; the first annual U.S. Congressional Crime Victims' Rights Caucus Allied Professional Award in 2006; the 2007 Justice Leadership Award from Family Justice (NY); and in 2015, a Justice Leadership Award from the U.S. Department of Justice.