Consultant Spotlight on...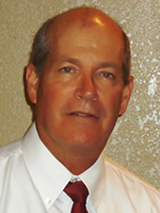 Christopher Grant
Area of expertise: Corrections, law enforcement, American Indian/Alaska Native victims, gang-related crime, domestic/sexual violence, campus crime/school violence
Location: South Dakota
Christopher M. Grant is the former Chief of Detectives of the Rapid City, South Dakota Police Department's Criminal Investigation Division and the former commander of the Rapid City Area Gang Task Force. He retired from active law enforcement in 2004 after serving his community for 27 years. Mr. Grant is a nationally recognized authority on Native American street gang and prison gang trends. He has worked with law enforcement, educators and community leaders in over 65 tribal communities, providing community and school gang and drug threat assessments, as well as training programs to assist in understanding, recognizing and addressing gang and drug activity in Indian Country. He has spoken at numerous regional and national conferences and seminars on the topic of Indian Country gang activity and he also provides training seminars on basic criminal investigation techniques, alternative youth subcultures, and domestic violence and sexual assault issues. Mr. Grant has provided training services to various components of the U.S. Department of Justice (OJJDP, BJA, FBI), the Federal Law Enforcement Training Center, the Multi-Jurisdictional Counter-Drug Task Force, and other federal entities as well as other public and private entities and organizations. Mr. Grant holds a master's degree in political science from the University of South Dakota and is a graduate of the 181st session of the FBI National Academy. He is the president of the Dakotas Chapter of the Midwest Gang Investigators Association and he maintains his law enforcement certification as a Reserve Special Agent for the South Dakota Division of Criminal Investigation.