Consultant Spotlight on...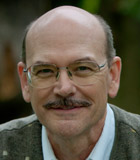 Duane Bowers
Area of expertise: Expert in traumatic death, grief, and PTSD
Location: District of Columbia
Duane T. Bowers, LPC, CCHt, is a therapist, educator, Certified Clinical Hypnotherapist, and author of Guiding Your Family Through Loss and Grief and A Child Is Missing: Providing Support for Families of Missing Children. He provides support to families of abducted, missing, exploited, and murdered children through the National Center for Missing and Exploited Children (NCMEC), where he serves as a training consultant and provides crisis intervention with Team Adam at Amber Alert sites. He also is a consultant and trainer for Team HOPE, a support network for parents of missing children, and has provided training services to the Association of Missing and Exploited Children Organizations. As a therapist, Mr. Bowers specializes in working with survivors of traumatic death and suicide. He provides clinical supervision and training to staff and volunteers of various organizations that deal with trauma and loss. He also works with active duty military personnel and their families through Military OneSource. As an educator, he teaches seminars nationally, internationally, and regionally on dying, death, and grief; posttraumatic stress disorder; and traumatic loss. He has lectured at the University of Maryland, Howard University, the University of the District of Columbia, Johns Hopkins University, George Washington University, and Gallaudet University. He is slated to serve as faculty for the Sancta Sophia Seminary graduate program in 2012. Mr. Bowers has served as the Director of Training and Education for the Wendt Center for Loss and Healing, Senior Director of Emergency and International Services for the National Capital Chapter of the American Red Cross, and as an adjunct professor of counseling at Trinity College in Washington, D.C.