Consultant Spotlight on...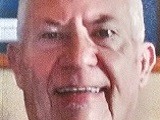 Dan Dennis
Area of expertise: law enforcement, gun violence, child abuse, stalking, K-12 schools, and interviewing special populations
Location: Arizona
Dan Dennis retired as a detective from the San Diego Police Department with 28 years of law enforcement experience. Post-retirement, he is able to provide training and consulting services to the field. During his law enforcement career, Mr. Dennis served as a training officer, SWAT officer, secondary school resource officer, and undercover gang unit officer, as well as serving as a detective in narcotics, child abuse, domestic violence, and sexual assault cases. As one of the first domestic violence detectives in the Nation, he taught law enforcement, judges, social workers, and advocates. He served as a consultant to review federal grant requests and led trainings on topics including child abuse, posttraumatic stress disorder, domestic violence, and stalking. In his career, he provided dignitary protection for national figures, including the President of the United States. Mr. Dennis attended the National FBI Academy for Hostage Negotiators and served as a senior hostage negotiator with the San Diego Police Department for 17 years. Following his retirement in 2003, he volunteered with both the Gilbert (Arizona) Police and Fire Departments and served as president of the Gilbert Community Emergency Response Team Program and as its chair of training. Mr. Dennis is a graduate of the U.S. Naval Training Center, San Diego; Hospital Corps School, San Diego; and is a licensed vocational nurse in California. He also holds an Advanced California Peace Officer Training Certificate.