Consultant Spotlight on...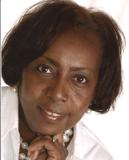 Debra Burton
Area of expertise: Victim Advocate and Trainer
Location: Florida
Debra Burton is a victim advocate in the Regional Investigation Unit of the Broward County Sheriff's Office, in Fort Lauderdale, Florida, where she has worked for 26 years. With more than 20 years' experience in adult education, she has facilitated seminars and workshops on victim services, hate crimes, domestic violence, and cultural diversity at various organizations throughout Florida, Tennessee, and Texas. She has served as a residential faculty member for OVC's National Victim Assistance Academy at various locations. She facilitates "Diversity in Victimization" for the Florida Office of the Attorney General's Victim Service Practitioner Designation Training, and has done so for the past 15 years. She also conducted cultural diversity training for BrandsMart U.S.A. Ms. Burton is past president and a founding member of the Broward Victim Rights Coalition and has served on various other boards of victim service organizations. Ms. Burton has received numerous commendations related to her efforts to assist crime victims and their families: in 2001 the Broward Victim's Rights Coalition recognized her as Victim Advocate of the Year, and in 1996 the Domestic Violence Council of Broward County recognized her as Domestic Violence Professional-Victim Advocate-of the Year. As a member of the N.O.V.A. Broward County Community Crisis Response Team, she provided crisis counseling to victims, survivors, and family members of the World Trade Center Attack. Ms. Burton has a bachelor's degree in social work from Union University, Florida; certification as a Victim Services Practitioner from the Florida Crime Prevention Training Institute of the Attorney General's Office; a certificate in Human Diversity Training from Broward Community College; and a certificate as a faculty trainer in the National Hate Crimes Curricula from the U.S. Department of Justice.