Consultant Spotlight on...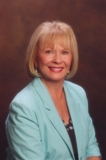 Donna Friess
Area of expertise: Consultant prominent in the field of child abuse
Location: California
Donna L. Friess, Ph.D., a professor of Communication Studies for 44 years at Cypress College in California, rose to national prominence in the child abuse field when her dramatic case swept the nation. Appearances on Oprah and other TV and radio talk shows brought her story of a lifetime of abuse and her subsequent efforts to protect her 4-year-old niece from continued sexual abuse at the hands of Dr. Friess' father, the child's grandfather, to 60 million people in America. Her first book, Cry the Darkness (Health Communications Inc., 1993), has been published in seven languages and is the best-selling nonfiction book that publisher Egmont of Norway and Denmark has ever published. Cry the Darkness describes her earliest childhood memories of molestation by her father, and repeated rape from the age of 9 until she escaped to university life. She was later to discover that her father also sexually abused all the female members of her family and many of their young friends. Kept silent for decades under the threat of death, Dr. Friess could no longer allow her father to abuse another generation of children. The result was a 15-month trial in Superior Court in Santa Monica, California, resulting in a 12'-year prison sentence in 1991. Her father, Raymond W. Lewis, an aerospace designer, was scheduled to serve only 6' years of that sentence. The new sexual predator law in California kept him in prison 1 year longer and he died just before his release date in August 1997. This is considered a landmark case that resulted in changes in California law. Dr. Friess is an active proponent of children's rights, sitting on boards of many victims' rights groups such as Mothers Against Sexual Abuse, One Voice, CALM, and Laura's House. She has authored four other books and been recognized many times for her work to prevent sexual abuse. Dr. Friess was selected Teacher of the Year by Cypress College in 2008-2009 and 2009-2010. In 2010, she was decorated and honored by the National Institute for Organizational and Staff Development for excellence in teaching. Her biography appears in Who's Who in the World, Who's Who in America, and other collections. She lectures frequently in the U.S. and abroad in the area of healing and improving interpersonal relationships, and continues to work with survivors of abuse.