Consultant Spotlight on...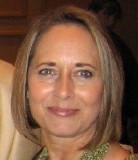 Eugenia (Jennie) Barr, Ph.D.
Area of expertise: Consultant is an expert in the psychological impact of crime victimization
Location: Texas
Eugenia (Jennie) Barr, Ph.D. is employed with the Texas Office of the Attorney General, Crime Victim Services Division, serving as the Director of the Sexual Assault Prevention and Crisis Services Program and as mental health support for the Division and for other criminal investigative divisions that handle crimes against children, sex offender fugitive, and death penalty cases. Dr. Barr consults and assists with projects in the Division, including the legislatively mandated Human Trafficking Report, and assists with the Sexual Assault Advisory Council. Dr. Barr has responded to a series of natural, accidental, and criminal disasters nationwide and provides training on the psychological impact of working in high-intensity fields, the impact of mass casualty events and terrorism, crisis intervention, stress management, and compassion fatigue.