Consultant Spotlight on...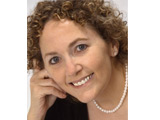 Judy Benitez
Area of expertise: Post-disaster crime, including sexual violence and disaster victims.
Location: Louisiana
Judy Benitez has served as Executive Director of Louisiana Foundation Against Sexual Assault (LaFASA) since 1993. She supervises all of the coalition's functions, which include training and technical assistance, passing federal grant funds to and monitoring community-based sexual assault centers, and public policy initiatives. Ms. Benitez is directly responsible for staff development, board relations, grant writing, media outreach, and representing sexual assault victims on numerous statewide task forces. She has extensive experience in training, technical assistance, and media relations. She has provided training ranging from skills-building workshops to keynotes in 38 states on topics that include advocate interactions with the news media; serving as an expert witness; commercial sexual exploitation; and the intersections of sexual violence with poverty and homelessness, with disability, and with disaster situations. Ms. Benitez has provided consultation on papers and reports for numerous entities, including the National Institute of Justice and the National Sexual Violence Resource Center. Ms. Benitez's media relations have spanned the local, statewide, national and international spectrum, particularly on the issues of sexual assault in post-Katrina New Orleans and the U.S. Supreme Court case of Kennedy vs. Louisiana, which resulted in the overruling of Louisiana's child-rape death penalty. During those incidents Ms. Benitez did interviews, including several on live TV or radio with the BBC, CNN, NPR, USA Today, and the Washington Times. Before joining LaFASA, Ms. Benitez worked at a prosecutor-based victim assistance and rape crisis program in Louisiana. Prior to that, she worked as a newspaper reporter in Louisiana, New York, Virginia, and Massachusetts. She holds a B.S. degree in journalism from Syracuse University and a M.Ed. in community counseling from Southeastern Louisiana University.