Consultant Spotlight on...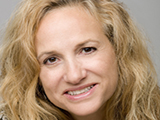 Jeralita Costa
Area of expertise: parole-based victim services, corrections, probation/parole, offender re-entry, workplace violence, and sexual violence
Location: Washington
Jeralita Costa is the community victim liaison with the Washington State Department of Corrections (DOC), providing victim safety and support services. Just prior to her current position, she served as the Prison Rape Elimination Act Victim Advocate at the Washington DOC for more than 4 years. As an advocate for female inmates who were victims of alleged sexual misconduct by correctional staff, Ms. Costa provided support and advocacy throughout the investigative process, while working to develop systemic change to prevent prison rape. As a consultant on criminal justice system reform for the past 20 years, she has provided training on crime victims' constitutional and statutory rights, crisis intervention, and victim impact statements as well as keynotes and workshops on personal and organizational transformation, strategic planning, and leadership. For 12 years, she served as a consultant to the Puyallup Tribe of Indians, providing youth and criminal justice program assessment, development, training, and evaluation services, with a focus on domestic violence and sexual assault. Ms. Costa served as an elected state senator and legislator, an executive director of a statewide crime victim organization, a community corrections-based crime victim liaison, and a governor-appointed parole board chairperson. She has participated in the work of criminal justice related organizations, task forces, commissions and committees. She serves on the Association of Paroling Authorities International (APAI) Executive Committee, Professional Development Committee, and Victims Committee. Since 2008, Ms. Costa has served as a consultant/instructor for the National Institute of Corrections for parole board training and assisted in training curriculum development. In 2011, she received the APAI President's Award for her work in improving the field of parole; other awards include Soroptomist Lifetime Achievement for Work on Behalf of Women and Children (2008) and the Craig Donaldson Award for Sustained Advocacy for Victims of Crime (2002).