Consultant Spotlight on...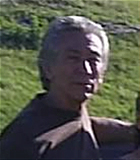 Jacob Flores
Area of expertise: Expert in Native American/Alaska Native victims, youth mentoring, mental/behavioral health, family and domestic violence
Location: Arizona
Jacob Flores has worked with over 75 native communities throughout the United States and Canada. His background is in education, mental/behavioral health, community mobilization, strategic planning, and provision of therapy in individual and group settings. He has extensive experience working with administrative, corporate, and tribal management teams in establishing clearly defined and realistic goals. Mr. Flores provides training and consultation for tribal communities as they address the issues of domestic violence and family violence. He provides technical assistance to the Office of Juvenile Justice and Delinquency Prevention's Tribal Youth Programs for American Indian/Alaska Native communities. He has worked with Bureau of Indian Affairs law enforcement in the provision of community-based policing and gang intervention and prevention strategies. Mr. Flores conducts trainings for mentoring programs for Oglala Sioux, the Lakota nation, and Boys and Girls Clubs of America in native communities, and he has led numerous youth leadership trainings and technical assistance for the Office of Native American Programs. He has served as Assistant Director of Student Special Programs at Mesa Community College in New Mexico and participated as faculty for First Nations students at the University of Quebec in the field of social work. Mr. Flores holds a master's degree in counseling psychology from Arizona State University in Tempe, Arizona. He also received extensive training from The Center for the Study of the Person/Carl Rogers Institute, University of California San Diego.