Consultant Spotlight on...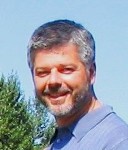 John Evans
Area of expertise: OVC spotlights the National Victim Services Training Manager for Mothers Against Drunk Driving
Location: Texas
John Evans currently serves as the National Victim Services Training Manager for Mothers Against Drunk Driving (MADD). Through MADD, Mr. Evans directly supports victims of crime and the advocates who serve them. He provides oversight for all of MADD's Beginning and Advanced Victim Assistance Training Institutes; Death Notification Seminars for first responders and allied professionals; Victim Impact Panels/Classes training; and Speaking with Impact Seminars for victim survivors. He also oversees development of MADD's annual national conference workshops and online tributes for drunk driving crash victims/survivors. Mr. Evans began his journey in victim services as a service recipient when he was catastrophically injured when struck by a drunk driver in 1992. Little did he know how much his life path would change that night while attempting to change a flat tire along the side of the Interstate. He was trained and certified as a MADD Victim Advocate a year after his personal victimization. Mr. Evans is well known for his expertise in the areas of bereavement and injury survivorship following crime victimization, and he has instructed a wide variety of service providers including law enforcement officers, coroners and medical professionals, clergy, chaplains, criminal justice personnel, funeral directors, and mental health and victim service professionals. He spent 5 years developing and facilitating "Monday Night Chat," the weekly Web-based MADD victims/survivors support group. Mr. Evans has also served as consultant to the Office for Victims of Crime on crime victim services for people with disabilities, has hosted OVC's Web Forum on impaired driving, and is a presenter for OVC's Training and Technical Assistance Center.