Consultant Spotlight on...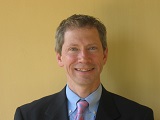 Kevin Becker
Area of expertise: trauma-informed care, mental health care, homicide, terrorism and mass violence, crisis response, and grief and trauma
Location: Massachusetts
Kevin Becker, Psy.D, is a licensed clinical psychologist and founder and director of the Massachusetts Victim Assistance Academy for the Massachusetts Office for Victim Assistance. Dr. Becker has specialized in psychological trauma for nearly 25 years. He was a clinical instructor in the Department of Psychiatry at the Harvard Medical School and director of the Institute for Trauma & Crisis at Beth Israel Deaconess Medical Center in the Continuing Education Program. Dr. Becker is also a senior partner at Organizational Resilience International, a global crisis consulting firm. He has served crime victims on both individual and systemic levels, testified before the legislature, and lectured on victim impact issues throughout his career. Dr. Becker designed and implemented a training program for addressing mental health needs in rural communities following tragedy. Additionally, he organized multiple victim service programs following the September 11th attacks, and again following Hurricane Katrina. Following the 2004 South Asia tsunami in Sri Lanka, and the 2005 Pakistan earthquake, he provided training and victim intervention services at the request of the Presidents' offices within those nations. For 10 years, Dr. Becker was the director of the Trauma Center in Boston, an international research and treatment facility for trauma victims. He was the founding chairperson of the Massachusetts Disaster Response Network for the Massachusetts Psychological Association and a vice president with Marsh Crisis Consulting. Dr. Becker has authored multiple publications on victim issues, which are distributed globally, and he has produced an award-winning psycho-educational video entitled PTSD: Beyond Survival. He frequently advises public and private organizations on crisis response preparation and how to address the psychological impact of tragedies and victimization on their communities, constituents, employees, and other stakeholders. Dr. Becker graduated from the Massachusetts School of Professional Psychology in 1992.