Consultant Spotlight on...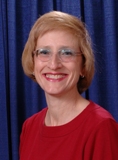 Karen Bune
Area of expertise: Consultant, victim specialist in domestic violence unit
Location: Virginia
Karen Bune has been employed in the criminal justice system for three decades, and she has worked directly with thousands of crime victims throughout her career. She currently works as a victim specialist in the Domestic Violence Unit of the State's Attorney's Office for Prince George's County, Maryland. She is an adjunct professor at George Mason University and Marymount University in Virginia where she teaches both undergraduate and graduate courses in victimology. She has served as a lecturer at American University in Washington, D.C. Ms. Bune has provided lectures, workshops, trainings, community outreach, interviews, and consultation on victims' and criminal justice issues for intercultural delegations, community groups, criminal justice officials, universities, television, national and worldwide radio, and newspapers. She has consulted extensively on victims' needs and responses to terrorist attacks and mass trauma, homeland security issues, elder crime, domestic violence, hostile work environments, and many other victimization and law enforcement topics. Ms. Bune is a member of the George Mason University Speaker's Bureau. She is also a nationally recognized public speaker and has addressed national and international audiences in various venues throughout the United States. Ms. Bune participated in the 1999 International Association of Chiefs of Police (IACP) Summit on Victims of Crime, which addressed national issues concerning crime victims; the findings were presented to former U.S. President Bill Clinton. She has testified several times before the Maryland legislature on issues related to domestic violence and sentence reconsideration. With her proactive efforts and through her writing, her well-established professional relationships, and her professional pursuits, Ms. Bune has been instrumental in facilitating improved police-community relations. She has stimulated greater cooperative and collaborative efforts and enhanced communication between the parties. Ms. Bune is the author of numerous articles, publications, and presentations focusing on victimization and victims' rights, law enforcement and public safety, and other public service issues. She is a writer for online law enforcement magazines, PoliceOne.com, Lawofficer.com, and NYCOP.COM. She is a former citizen reporter for the Washington Times newspaper and a former writer for Officer.com. She has done freelance writing for other newspapers and publications that include both articles and commentaries. Ms. Bune has received numerous honors and awards for her professional accomplishments throughout her career. Her most recent awards include the Police Chief's Award (2009) from the Prince George's County Maryland Police Department, the highest departmental award and one rarely given to a non-sworn professional outside the department. She was inducted into the Wakefield High School (Arlington, Virginia) Hall of Fame (2009). Ms. Bune received the 2007 Notable Alumni Award from the School of Public Affairs at American University recognizing her public service, contributions to victim services, and writing.