Consultant Spotlight on...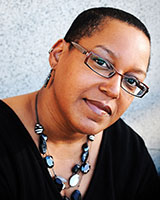 Kelly Clark
Area of expertise: LGBTQ victims, sexual violence, hate/bias crimes, developing training curricula, and cultural competency
Location: New York
Dr. Kelly Clark works at Binghamton University - SUNY as the founding director of the Lesbian, Gay, Bisexual, Transgender, and Queer (LGBTQ) Center. She is also a consultant, lecturer, and author of the blog He Throws Like a Girl: Essays on the Intersection of Homophobia & Misogyny. She has over 25 years of experience as a social justice educator and is an expert in LGBTQ cultural competence and masculinity as it relates to homo & trans phobias. In her past role as Director of Community Safety Programs at the Gay Alliance in Rochester, NY, Dr. Clark developed and led cultural competency trainings focused on working with LGBTQ victims of violence. Clients included victim service providers, rape crisis, law enforcement, sexual assault nurse examiners, the Monroe County District Attorney and Public Defender's offices, domestic violence advocates, and others. Dr. Clark also worked directly with LGBTQ victims of violence and discrimination where she developed a passion for ending violence against the transgender community. She completed the Doctoral Program in Executive Leadership at St. John Fisher College in 2015. Her dissertation examined the practice of homophobic gender policing among adolescent boys. Dr. Clark is also a graduate of the University of Rochester where she earned both a master's degree in Counseling and Human Development and a bachelor's degree in Psychology.