Consultant Spotlight on...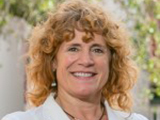 Krista Flannigan
Area of expertise: terrorism and mass violence, crisis response, community response to mass violence, campus crime / school violence, and former prosecutor
Location: Florida
Krista R. Flannigan, J.D., is a crisis management consultant specializing in victimization issues related to high profile victimization, including mass violence. She trains nationally on coordinated community response for victims who are participating in high profile mass violence trials, as well as the impact of mass violence on victims and communities. Ms. Flannigan is an instructor and the director of the Institute for Crime Victim Research and Policy at Florida State University's College of Criminology. The Institute collaborates with victim service professionals to provide policy and practice recommendations and research and evaluation evidence. She was the director of the Community Justice Unit in the Denver District Attorney's Office and was the director of the Victim Services 2000 program. She was the director of public information in the Adams/Broomfield Counties District Attorney's Office, where she was responsible for community outreach, education, and media relations. She served as a prosecutor specializing in victim issues for a Colorado mountain area District Attorney's Office. She responded to the Columbine High School shooting as a victim services consultant. She served as co-director for the Colorado Oklahoma Resource Council coordinating resources for the victims of the Oklahoma City bombing during the trials in Denver. Ms. Flannigan worked with OVC and the Centers for Disease Control and Prevention to develop a victim assistance response to biological and chemical terrorist attacks. She provided services to families of the September 11 tragedies and offered training and consulting to other service providers. She has served on several nonprofit boards promoting the fair treatment of crime victims. Ms. Flannigan earned her juris doctorate and master's degree in Social Work from the University of Denver and her undergraduate degree in Criminology from Florida State University.