Consultant Spotlight on...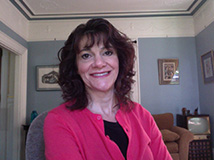 Katherine Manners
Area of expertise: homicide bereavement, first responders, vicarious trauma and resiliency, trauma-informed care, and crisis response.
Location: Massachusetts
Katherine Manners is a consultant and trainer for Organizational Resilience International (ORI) serving victim services, trauma, and crisis responder programs. She has more than 30 years of organizational consulting and training experience in the fields of victim services, homicide bereavement, and resilience. Ms. Manners served as resource coordinator for OVC's Vicarious Trauma Toolkit, launched in April 2017, that addresses first responder and victim service organizations' efforts to become vicarious trauma-informed. She completed a project with ORI to develop an innovative, statewide homicide specialist training, as well as standards for advocate and program credentialing and certification in Iowa. She is the cofounder and author of a program and curriculum that provide information and support to direct service advocates on secondary traumatic stress, organizational development, and self-care. Ms. Manners delivered crisis and ongoing supportive services to survivors and first responders following the 2013 Boston Marathon bombing. She provides crisis intervention counseling and critical incident debriefings, individual and family therapy, and support groups, as well as court accompaniment for people who are injured and traumatized, medical personnel, and first responders. Ms. Manners began her career as a victim witness advocate in a District Attorney's Office. She subsequently delivered clinical support and advocacy as a clinician and director of an inner-city homicide services program. She went on to consult to, develop, and serve in two other homicide programs in the Boston and Cambridge areas. She served on a crisis team responding to the 2001 terrorist attacks in New York City. Ms. Manners holds a master's degree in Education in Clinical Psychology, a bachelor's degree in Cultural Anthropology, and a license in Marriage and Family Therapy.