Consultant Spotlight on...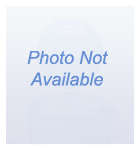 Laurie Caldwell
Area of expertise: Expert in child abuse and child forensic interviewing
Location: South Carolina
Laurie Caldwell, M.S.W., has devoted her career to the safety and recovery of abused children, and educating others in this field. Senior Agent Caldwell conducts forensic interviews of children at the request of law enforcement and the Department of Social Services. As an OVC TTAC consultant, she has delivered three trainings on forensic child interviewing. Agent Caldwell began her employment with the State Law Enforcement Division (SLED) in 1986 and was assigned to the Missing Person Information Center. In 1992 she transferred to criminal investigations in the Midlands Region. During her employment with SLED, she has pursued advanced educational opportunities at the Federal Law Enforcement Training Center, the Federal Bureau of Investigation, the Southern Police Institute (University of Louisville), and the South Carolina Criminal Justice Academy. She has received specialized training in the areas of physical and sexual abuse and has investigated these cases statewide. She has provided training to law enforcement, social services, and school personnel throughout South Carolina, and has been a guest instructor at the North Carolina Justice Academy; the Metropolitan Police Institute in Miami, Florida, for the U. S. Attorney's Office (District of South Carolina and District of Nevada); and for the Royal Bahamas Police Department. Agent Caldwell also is trained and tasked to conduct investigations of vulnerable adults, and serves as a consultant for Fox Valley Technical College.