Consultant Spotlight on...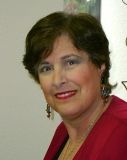 Linda Foley
Area of expertise: Expert in Identity Theft
Location: California
Linda Foley cofounded the Identity Theft Resource Center in 1999. She and Jay Foley established the nationally recognized victim assistance and public education organization in response to a rise in identity theft crimes and the heightened need for education. As a recognized expert on identity theft issues, she has testified before state and federal legislative hearings, the Federal Trade Commission, Social Security Administration, California Department of Consumer Affairs, California Attorney General Identity Theft Task Force, and the Department of Motor Vehicles. She also contributes to several think tank task forces. Recognized as an industry authority and having worked with thousands of victims over the last 11 years, Ms. Foley is sought out by the media almost on a daily basis. These include the Washington Post, AP, Chicago Tribune, 20/20, ABC Nightly News and MSNBC. ITRC recently received the 2010 U.S. Congressional Victims' Rights Caucus Suzanne McDaniel award for public awareness. Linda and Jay Foley are the recipients of the Channel 10 2007 Leadership Award, the Department of Justice Office for Victims of Crime Service Award (2004), and the Victim Service Provider of the Year award in 2005 from the Victim Coordination Council of San Diego. A survivor of identity theft, Ms. Foley continues to dedicate herself to increasing public and corporate awareness of new trends, scams, and safe information-handling practices. Her passion remains, though, in assisting victims: serving as a victim advocate by working with them one-on-one without charge and training victim advisors throughout the Nation. ITRC's hotline is 888-400-5530.