Consultant Spotlight on...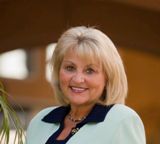 Mari Frank
Area of expertise: Expert in identity theft
Location: California
Mari Frank is an attorney, certified information privacy professional (CIPP), certified trainer (MCLE) for the State Bar of California, and the creator of The Identity Theft Survival Kit, the audiocassette series Identity Theft Prevention and Survival, co-author of Privacy Piracy (with Beth Givens), and the author of two recently published books by Porpoise Press: From Victim to Victor: A Step by Step Guide for Ending the Nightmare of Identity Theft (2nd Edition, with CD) and Safeguard Your Identity: Protect yourself with a Personal Privacy Audit. Her new book, The Complete Idiot's Guide To Recovering From Identity Theft by Alpha/ Penguin Books, was published in 2010. She has also authored dozens of published articles and treatises on privacy and identity theft. Ms. Frank is also the host of the award-winning weekly radio program Privacy Piracy. Ms. Frank has testified on privacy and identity theft issues in the California legislature and in the U.S. Congress. In May 1999, she was summoned to the White House to a press conference with President Clinton to speak on consumer privacy. Her speech was broadcast on C-SPAN TV. In 2005, her 90-minute PBS television special, Identity Theft: Protecting Yourself in the Information Age, aired nationwide. She serves on many boards and committees including the Identity Theft Task Force of the L.A. County District Attorney, and California's DMV Task Force on privacy. She is an Orange County sheriff reserve on the High-Tech Crime Unit, an advisory board member of the Identity Theft Resource Center and the Privacy Rights Clearinghouse, and a research fellow with the Ponemon Institute on Privacy Issues. Ms. Frank serves on the State of California's Advisory Board of the Office of Privacy Protection and the National Advisory Board of Divorce Magazine, and is a certified trainer for the State Bar of California, a law professor, and a professor in conflict management at the University of California, Irvine. Ms. Frank has appeared on dozens of national network and cable television programs, been interviewed on more than 250 radio shows, been featured in major newspapers and magazines, and published articles in legal journals and numerous magazines. She has served as a consultant for the FBI and other government agencies and corporations, and given dozens of speeches, workshops, and training programs on privacy and how to deal more effectively with identity theft victims. She has served previously as an adjunct law professor at Western State University School of Law and professor at California State University, Fullerton.