Consultant Spotlight on...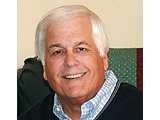 Michael Proctor
Area of expertise: Urban victims of crime, stalking, homicide, workplace violence, campus/school violence, and enforcing victims' rights.
Location: California
Michael Proctor has been working on the issue of stalking since 1991. He retired from the Westminster (California) Police Department after 33 years in 2004, primarily as a robbery/homicide and predator crimes detective. He also worked as a school resource officer, Metro detective, and Chief's administrative aide. Mr. Proctor conducts training sessions in the United States and abroad both at the college and professional level. He became a consultant for The National Stalking Academy in The United Kingdom in 2011. Mr. Proctor also assists states and other countries in amending their stalking laws and developed a stalking protocol that is being utilized by law enforcement both in the United States and abroad. Most recently, he collaborated with advocates in Scotland, and is currently working with victim advocates and legislators in Norway. In 2003, he received The Defender of Justice award from the California Legislature for his continuing work in the field of stalking. He has written articles for The California Journal of Law Enforcement and other publications, as well as two books designed to assist victims, law enforcement, victim advocates and educators on how to better deal with the stalking phenomenon: How To Stop a Stalker and Antidote for a Stalker. He regularly consults for radio and television (e.g., the ID Discovery Channel, National Broadcasting Corporation-Universal) as well as print media such as The Economist. He was a consultant for POST (California Peace Officers Standards and Training) when they developed the first training video and workbook on stalking. Mr. Proctor has a B.A. from California State University at Long Beach. He has a Lifetime Standard teaching credential in secondary education as well as a Community College credential.