Consultant Spotlight on...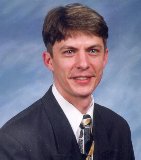 Martin Andrews
Area of expertise: Expert in training advocates in media, legislation, and obtaining counseling
Location: Virginia
Martin Andrews is a victim advocate who speaks and conducts workshops on civil commitment laws and the actuarial instruments used to assess recidivism among sex offenders. He also advises victim advocates on how to counsel their clients in matters relating to the media, legislation, and obtaining counseling. In the winter of 1973, Mr. Andrews was the victim of a sexual predator. Abducted from his home in Virginia, he was held captive in a 4'x4'x8' underground box where he was sexually assaulted for 7 days and then left to die, chained to the box. On the eighth day, he was rescued and released. His abductor/assaulter, a previously convicted child abductor and rapist, was arrested and stood trial, receiving 47 years in prison. In July 2002, Mr. Andrews learned that his abductor/assaulter was to be released from prison in April 2003. He started a one-man campaign to pass, fund, and implement Civil Commitment of Sexually Violent Predators legislation in the Commonwealth of Virginia. Mr. Andrews was successful in that campaign and went on to advise the commonwealth on how to best implement and run the program. During and since that time, Mr. Andrews has spoken on his childhood experiences and living with the stigma and memories of abuse. He presents mostly to victim service organizations, law enforcement, corrections department, and mental health workers. He regularly is consulted by and appears on network and local television and radio outlets, as well as comments and writes for print media. Mr. Andrews advises members of the Virginia and Maryland legislatures, and has served on the Virginia Crime Commission Task Force. He is writing a book about his experiences and the difficulties faced by adult survivors of childhood sexual abuse.