Consultant Spotlight on...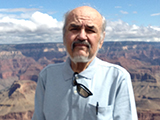 Steven Dakai
Area of expertise: substance abuse prevention and treatment centers, co-occurring disorders, compassion fatigue/vicarious trauma, domestic violence, and volunteer recruitment and retention
Location: Wisconsin
Steven Dakai, Ph.D. A.D., has been a nationally recognized trainer and consultant in the field of addictions, behavioral health, trauma, domestic violence, and wellness for more than 16 years. Dr. Dakai has spent his career working in Native American communities, first with the Inupiat in Northwest Alaska (30 miles north of the Arctic Circle) for 8 years, and then with the Menominee Tribe of Wisconsin for 6 years. Prior to his time in Alaska, he worked for the Salvation Army Adult Rehabilitation Center in Phoenix, Arizona. Dr. Dakai is a member of the Diversity Committee and Treatment and Intervention Committee of the Wisconsin State Council on Alcohol and Other Drug Abuse, and a member of the Tribal/State Collaboration for Positive Change, which represents the tribes in Wisconsin. Dr. Dakai is a certified grief recovery specialist, interventionist, trainer, life coach, and QPR (Question, Persuade and Refer) trainer. The services he provides are directed toward holistic wellness. By valuing integrity, communication, and respect and dignity for all human beings, he strives to eliminate the stigma associated with addictive and behavioral health disorders in all aspects of his work and life. Dr. Dakai earned his doctorate in Addictive Disorders from Breining Institute in California.