Consultant Spotlight on...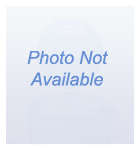 Stella Gallegos
Area of expertise: Latino/Hispanic victims, sexual violence, child sexual abuse, coordinated community response, and developing and delivering culturally specific training
Location: New Mexico
Stella Gallegos has worked in the field of sexual assault for 38 years and is a licensed independent social worker in New Mexico. She has served as director of training for the New Mexico Coalition of Sexual Assault Programs since 1990. Ms. Gallegos is responsible for soliciting, scheduling, planning, and implementing 170 hours of free sexual abuse-related training to professionals, schools, and community members each year. Trainings include: State, Federal, and Tribal Laws Related to Sexual Violence; Handling Disclosures of Child Sexual Abuse; Internet Crimes Against Children; Characteristics of Sex Offenders; Treatment of Youth who Commit Sexual Harm; Developing and Facilitating Multidisciplinary Teams in Rural Areas; School Prevention of Sexual Violence; and Human Trafficking. Ms. Gallegos responds to communities across New Mexico that have a sexual assault crisis and need immediate assistance, and responds to Spanish speakers needing assistance. She specializes in providing leadership, training, and program development in rural, native, and Mexican border communities. She provides information, referrals, and resource materials (in English and Spanish) to schools, mental health centers, government agencies, and community groups. She has provided assistance and training to child sexual abuse survivors and professionals in India, Ireland, and Mexico. She provided mandatory training on child sexual abuse and sexual harassment for all employees and volunteers, including priests and bishops, of the Catholic Archdiocese of Santa Fe; Diocese of Las Cruces; Diocese of Gallup; Episcopal Diocese of Las Cruces; and the United Methodist Church. Ms. Gallegos served as the project coordinator for a STOP Violence Against Women grant, training staff and residents at the New Mexico Women's Correctional Facility on domestic violence, sexual assault, stalking, and victims' rights. The New Mexico Commission on Status of Women recognized Ms. Gallegos with the Outstanding New Mexico Women Governor's Award in 1997. Ms. Gallegos has a master's degree in Social Work from Arizona State University.