Consultant Spotlight on...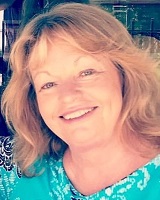 Sandra Matheson
Area of expertise: Child abuse, homicide, domestic and family violence, traumainformed care, death notification, and coordinated community response
Location: New Hampshire
Sandra Matheson served as the director of the New Hampshire Attorney General's State Office of Victim/Witness Assistance (OVWA) for 26 years, where she was responsible for coordinating statewide legislative initiatives, developing policy and protocols, and providing training and professional development on victim issues. Ms. Matheson developed and oversaw the OVWA homicide victim services unit, which provides 24-hour statewide direct services and support in homicide cases, from death notification throughout the judicial process. A former law enforcement officer, and rape and domestic violence crisis center director, Ms. Matheson learned first-hand about the unique needs of homicide survivors. OVWA was recognized by the Office for Victims of Crime as one of three model homicide response programs in the country. She has more than 30 years of experience in victim services, community collaboration, training and training development, facilitation, and providing technical assistance on issues such as homicide, sexual and domestic violence, and child abuse. Since retiring in 2014, she earned a certification from the U.S. Department of Justice as a Prison Rape Elimination Act (PREA) auditor. She previously worked as a consultant for The Moss Group, a national criminal justice consulting group that promotes sexual safety and gender responsive programming in confinement settings, and assists facilities nationwide in becoming PREA-compliant. Ms. Matheson is currently consulting as a victim advocate on issues of sexual assault and abuse in a private residential school. Ms. Matheson received numerous awards, including the 1994 National Victim Services Award for "outstanding service on behalf of victims of crime," and the 2013 National Association of Attorneys General President's Award in recognition of her vision, leadership, and accomplishments in the field of victim justice and services. Ms. Matheson has a bachelor's degree in Sociology from Acadia University, Nova Scotia, Canada.