Consultant Spotlight on...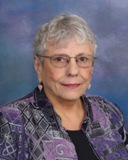 Shirley Bostrom
Area of expertise: Survivor of homicide, provides domestic violence training
Location: Connecticut
Shirley Bostrom, a retired public school teacher, focuses on domestic violence issues following the murder of her daughter by her son-in-law. She published a book entitled Funny'He Doesn't Look Like A Murderer But Margie Is Dead (Calie Books, 2002) and developed a training of the same title, in which she weaves her family's story with information about domestic violence. She and her husband have presented at local and national conferences, colleges and universities, prisons, high schools, civic groups, domestic violence vigils and rallies, and trainings for the Connecticut Department of Correction. The Bostroms work as a team to provide both the female and male viewpoint. Ms. Bostrom has served on the boards of the Connecticut Coalition Against Domestic Violence and Survivors of Homicide. She is a resource for families who fear that a loved one may be with an abuser. In addition to support given by phone, e-mail, and in person, she gives a copy of Funny'He Doesn't Look Like A Murderer to these families and the loved ones of a domestic homicide victim. Ms. Bostrom has written articles in organizational newsletters for the Connecticut Writing Project, Survivors of Homicide, Parents of Murdered Children, and the national bulletin The Crime Victims Report. She sees writing as a tool for healing and has developed a training entitled 'Pain-Pen-Pad' for caregivers and victims. Shirley's young adult novel Abby's Dilemma: My Best Friend Is Being Abused, a Teaching Guide (2009) and a new presentation are now available for trainings and student workshops that the Bostroms give about dating violence.