Consultant Spotlight on...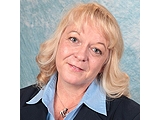 Tamara Fulwyler
Area of expertise: Rural, Latino, and Native American Victims of Sexual Assault/Violence, Dating/Domestic Violence, Elder Abuse, and Child Abuse
Location: Washington
Tamara Fulwyler, MPH is an advocate and activist for healthy communities. For the past three decades she has assisted rural residents in reducing/removing the individual, institutional, and systemic barriers to their safety and wellness. Her published work addresses how building collaborations across the public and private sectors of a community can prevent violence against children and vulnerable adults. Ms. Fulwyler was born in southeast Oregon and raised in Oklahoma. Her mother's great-grandparents were Choctaw and Chickasaw. She is an enrolled and voting member of the Chickasaw Tribe. Her work experience includes serving as Executive Director of a regional victim service agency, supervising 25 staff and 50 volunteers in five programs: a shelter for battered women and their children, a crisis advocacy team, a sexual assault response team, a court and community advocacy team, and a thrift store. She completed the National Victim Assistance Academy in 2003 and has served as an instructor at the Oregon State Victim Assistance Academy. She worked for 3 years doing outreach for the Governor's Council on Health Disparities in Washington State to engage Native Americans, people of color, and women in developing culturally relevant public policy on education and chronic disease. Ms. Fulwyler serves as a consultant for a variety of nonprofit retreats and community planning meetings, and currently works as the Chief Financial Officer for a tribal consortium nonprofit agency where she oversees a $17 million budget that funds health and human service programs for small tribes in southwest Washington. She holds a master's degree in public health.