Consultant Spotlight on...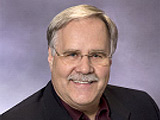 William Stutz
Area of expertise: corrections and probation personnel, offender reentry, safety planning for victims, victim notification
Location: Washington
William Stutz served the State of Washington and Department of Corrections (DOC) for over 33 years, retiring in October 2004. After retirement, he began a consulting business focused on providing training and technical assistance (TTA) on Restorative Justice Programs in Corrections. He has extensive experience developing policies and procedures and managing various statewide programs. Mr. Stutz developed and implemented statewide programs that serve victims of crime such as the Victim Awareness Educational program, which teaches offenders the impact of their behavior on their victims. During the last 16 years with the DOC, Mr. Stutz directed the Victim Services Program, the first corrections-based victim services program in the United States, which became a national model of victim services in Corrections due to Mr. Stutz's commitment and dedication to victims' involvement in corrections. In 1998, he developed and implemented the "Victim Wrap Around" process, which was the first corrections-based protection program in the nation. He provided TTA to various states and jurisdictions to successfully implement the Victim Wrap Around process. Mr. Stutz has been recognized nationally for his commitment to bringing victim's rights to corrections. He was an Adjunct Professor at St. Martin's College in Olympia, Washington. He also served as a trainer for the National Center for Victims of Crime, developing and implementing the first National Victims and Corrections Conference in 1990. In 2002, Mr. Stutz received the "Joe Kegan Award" for outstanding Victim Services in Probation and Parole by the American Probation and Parole Association. He served as President of the Washington Correction Association and was a founding member of the National Association of Victim Service Professionals in Corrections. Mr. Stutz has served on a number of statewide and national boards and organizations related to the development of victim programs.