Consultant Spotlight on...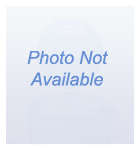 Wendie Abramson
Area of expertise: Expert in working with victims with disabilities
Location: Texas
Wendie Abramson, M.S.W., serves as the director of Disability and Deaf Services programs and as the chief program officer at SafePlace in Austin, Texas. The Disability Services program has garnered national recognition for offering outreach, abuse prevention education, and resource materials geared toward individuals with disabilities. The program also provides training statewide and nationally for professionals in the disability, domestic violence, sexual assault, and criminal justice fields. Locally, the program focuses training efforts on personal safety and sexuality education with people with disabilities, and designs strategies to enhance accessible services to abuse survivors with disabilities. Ms. Abramson also oversees the Deaf Services program at SafePlace, which provides counseling, advocacy, parenting classes, and outreach to persons who are deaf, hard of hearing or deaf/blind. Since 1989, Ms. Abramson has been working with people who have physical, cognitive, sensory, and/or psychiatric disabilities. Her professional experiences include program development and oversight, grant writing and management, adult education, technical assistance, publication development, direct services, and serving on local, state and national task forces, coalitions, and conference planning committees. She was a co-author of Beyond Labels ' Working with Abuse Survivors with Mental Illness Symptoms or Substance Abuse Issues, and served as an editor of Stop the Violence, Break the Silence Training Guide and Resource Kit; Balancing the Power: Creating a Crisis Center Accessible to People with Disabilities; Responding to Violent Crimes Against Persons with Disabilities; and Impact: Feature Issue on Violence Against Women with Developmental or Other Disabilities. Ms. Abramson has presented at state and national conferences on the topics of abuse and violence against people with disabilities. As a volunteer, Ms. Abramson served as the vice chair on the Board of Directors of the Deaf Abused Women and Children Advocacy Services (DAWCAS) Board of Directors, a board member to VSArts of Texas, the volunteer coordinator for Advocateweb.org, and as an Advisory Council member on the National Clearinghouse on Abuse in Later Life. She is a licensed master social worker and a graduate of the University of Texas at Austin.