Frequently Asked Questions about Continuing Education Units (CEUs): NVAA Leadership Institute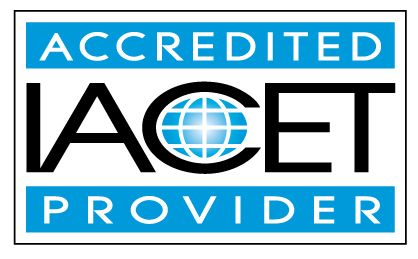 What are IACET CEUs?
The International Association of Continuing Education and Training (IACET) is internationally recognized for developing and maintaining continuing education and training standards. IACET's mission is to advance the global workforce by providing a standard framework for quality learning and development through accreditation.
OVC TTAC has been designated an Accredited Provider by the International Association for Continuing Education and Training (IACET), 1760 Old Meadow Road, Suite 500, McLean, VA 22102; (703) 506-3275. In obtaining this approval, OVC TTAC has demonstrated that it complies with the ANSI/IACET Standard which is recognized internationally as a standard of good practice. As a result of their Accredited Provider status, OVC TTAC is authorized to offer IACET CEUs for its programs that qualify under the ANSI/IACET Standard.
Many colleges, universities, and professional associations will accept IACET CEUs. Please note, acceptance of IACET CEUs is not a guarantee. The decision to accept CEUs remains at the discretion of the organization. Please contact the organization or association directly to determine whether it accepts IACET CEUs.
Are Continuing Education Units (CEUs) offered for completing the training?
Yes, CEUs will be offered for full participation and completion of all training requirements.
What requirements do I need to complete to receive CEUs?
To receive CEUs for this training, you must:
Attend at least 5 of the 10 live Webinars and listen to the Webinar recordings for any sessions that you miss.
Complete the pre-assessment.
Complete the training evaluation following each Webinar.
Complete the post-assessment with a score of 70 percent or better.
Complete all assignments between each Webinar for review by your instructor.
What kinds of training evaluations will I be asked to complete?
You will be asked to complete evaluation materials before, during, and after the training.
Pre-Assessment. The Pre-Assessment generally takes about 10 minutes to complete. The answers you provide help us understand your knowledge base as you begin the training. You will receive information about completing the Pre-Assessment a few weeks before the training begins.
Training Feedback. This is completed at the end of the second training day. The form generally takes about 5 minutes to complete and helps us determine how successful we have been in the design and delivery of the training.
Post-Assessment. The Post-Assessment assesses gains in new knowledge after completing the training. Information about completing the Post-Assessment will be e-mailed to you a week following the training. When you receive the e-mail from OVC TTAC, you will have 2 weeks to complete the Post-Assessment.
The evaluation feedback that you provide is very important. It is used by the Evaluation and Curriculum Design Teams to make changes to future trainings.
When will I get my CEU certificate?
You will receive your CEU certificate not more than 15 business days after completing the Post- Assessment.
How are the number of CEUs to be awarded for attending this training calculated?
IACET uses the following calculation to determine the number of CEUs to be awarded: Ten hours of instruction = 1 CEU.
Who has access to my training records?
Your records are maintained in a password-protected database. Only OVC TTAC staff who are responsible for inputting information, maintaining the database, and releasing records have access to the information in your records.
What do I do if I lose my CEU certificate?
If you need a replacement CEU certificate, submit your request in writing to TTAC@ovcttac.org. We will not release a copy of your records to anyone other than you.
If you have any questions about CEUs, contact TTAC@ovcttac.org.