Current Session
You have questions. We have answers.
Here's what's coming up in our Expert Q&A series.
Topic: Creating Safe Spaces for Transgender Survivors
Date: January 26, 2022; 2:00–3:15 p.m. e.t.
Description: This session will provide participants with practical guidance and insight on creating inclusive environments, practices, and policies that support transgender survivors. As a result of this session, participants will be better equipped to discuss factors that contribute to increased risk of victimization for individuals who are transgender; define and implement inclusive language and terminology within service provision; and learn how to create and maintain inclusive environments.
Note: This session will be recorded and posted on the Expert Q&A Past Sessions page when available.
This session is currently filled to capacity.
Please check the Past Sessions page after January 26 to view the recording.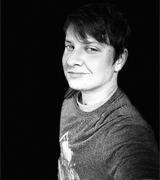 Wade Arvizu is a published author, public speaker, and human trafficking subject matter expert. He has been providing recommendations and input to inform research, policies, and programs to combat trafficking since 2014. Mr. Arvizu is passionate about economic empowerment for trafficking survivors and working with LGBQ and transgender survivors of exploitation. He is the associate director of Employment Pathways at Survivor Alliance, which works to provide opportunities for survivors of human trafficking to achieve financial freedom by increasing the number of survivors employed in economically stable jobs. He published his first book, Fragments: A Post Traumatic Paradigm, in 2019 under the pseudonym K.D. Roche and is currently working on his second book.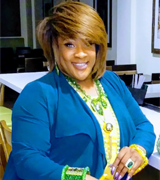 Jey'nce Poindexter is a strong and proud Black trans woman who has committed her life to elevating and progressing the equitable inclusiveness of all LGBTQ community members with a deep concern for the survival and better quality of life for trans women of color, particularly Black trans women, who have a life expectancy of only 35 years because of harm, murder, and violence. Ms. Poindexter is a case manager and heads up the Housing Department that provides supportive housing services to survivors of human trafficking with the Ruth Ellis Center. She is also vice president of Trans Sista's of Color Project; co-chair of Fair and Equal Michigan working on state policies and legislation, such as the amendment of Michigan's Elliott Larsen Civil Rights Act to include sexual orientation and gender identity for the benefit of all Michigan's LGBTQ community members; and a board member of Michigan's Women's March, which helped get Governor Gretchen Whitmer elected.
Ms. Poindexter was a guest speaker at the 100th Annual NAACP Convention in Detroit in 2020. She advised and consulted with 2020 presidential candidates, including Senators Cory Booker and Bernie Sanders and U.S. Representative Beto O'Rourke. She worked closely with Michigan's Secretary of State Jocelyn Benson to rewrite and introduce state policy regarding gender marker changes for all trans-identifying community members. She helped to bring the plight and hardships of the LGBTQ community to a national level by working with the Biden Administration to elevate the importance of securing the National Equality Act.
Stay in Touch
Want to be the first to hear about new sessions? Subscribe to the Expert Q&A email list for the latest announcements.