Current Session
You have questions. We have answers.
Here's what's coming up in our Expert Q&A series.
Topic: How To Deliver Training With Pizzazz
Date: August 31, 2022; 2:00–3:15 p.m. ET
Description: Many victim service providers deliver trainings as part of their job. In this session, we'll provide tips on how to develop effective trainings and deliver them with energy and style, as well as strategies on how to design and deliver trainings that focus on communities of color. We'll examine how you can create effective PowerPoint slides, engage participants, and increase your comfort when training others.
Note: This session will be recorded and posted on the Expert Q&A Past Sessions page when available.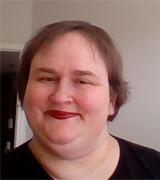 Alice Hartzog has been an instructional designer for OVC TTAC since 2017. She designs and develops instructor-led and online trainings, manages training development projects, and develops instructional media materials. Prior to her work with OVC TTAC, she worked as an instructional designer on projects with several government agencies, including the Coast Guard and the Transportation Security Administration. She earned a B.A. in English from the College of Charleston and an M.Ed. from the University of South Carolina.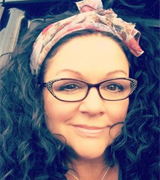 Kimber Nicoletti-Martinez, M.S.W., is the founder and director of Multicultural Efforts to End Sexual Assault at Purdue University. She has been an advocate for Latino immigrant and farmworker communities for more than 20 years. Ms. Nicoletti-Martinez was named the 2018 National Social Worker of the Year by the National Association of Social Workers and received the 2013 Woman of Distinction Award by the YWCA of Greater Lafayette for leadership and work with immigrant and farmworker communities. She is the founder and creator of Mujeres del Movimiento, a national resource and support network for Latina women who work in violence prevention. Her experiences as a survivor of domestic and sexual violence and a bilingual therapist provide her with insight into barriers and challenges in creating culturally relevant healing and services for individuals, organizations, and communities. Ms. Nicoletti-Martinez received a bachelor's degree in Sociology at Purdue University and completed her master's degree in Social Work at Indiana University.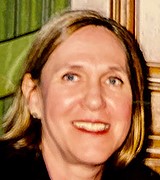 Judith Walton, Ph.D., has more than 30 years of experience designing, managing, and developing projects that empower those whose voices may not be heard. Since 2005, she has been the OVC TTAC Learning and Development Team Leader. She is responsible for managing, designing, and developing online and face-to-face trainings on victim-related topics. She brings experience in developing trainings that apply adult learning theory creatively to enhance training effectiveness. Previously, Dr. Walton developed a 1-year program to educate Navy youth about drug abuse and alternatives to drug use and, ultimately, reduce drug use. She delivered training to substance abuse counselors on AIDS/HIV and substance use prevention. She managed large-scale, multi-site federal AIDS prevention and research projects focused on gay and bisexual Black and Latino men.
Throughout her career, Dr. Walton has led both face-to-face and online trainings and workshops on various victim-related and health issues and general topics such as communication skills, team building, leadership, and strategies for behavioral change. She received a B.A. in Psychology and an M.S.Ed. in Counseling from the University of Kansas and an M.A. and Ph.D. in Organization Development from Fielding Graduate University.
Stay in Touch
Want to be the first to hear about new sessions? Subscribe to the Expert Q&A email list for the latest announcements.