Current Session
Topic: Coordinated Trauma Support Services – Collaboration To Support Survivors of Homicide and Other Traumatic Losses
Date: May 26, 2021; 2:00–3:15 p.m. e.t
Description: Trauma affects individuals and communities in profound and unique ways. First responders and victim service providers may be seeking best practices to address the effects of trauma, especially for those who have experienced homicide and other forms of violence. This session will provide participants with strategies to develop and deliver a coordinated response to victims that addresses the impacts of trauma using a replicable national model, Frontline Service's Traumatic Response Team.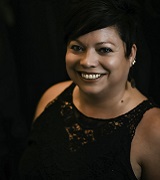 Mona Cadena works with EJUSA strategists and organizers implementing death penalty repeal and violence reduction systems change campaigns across the country. She uses her expertise in community-based organizing to provide training, strategic guidance, and hands-on assistance to state policy campaigns. Before joining EJUSA in 2009, Ms. Cadena spent 10 years with Amnesty International, coordinating teams to win legislative victories in six states, in addition to supporting international campaigns to promote human rights. She has a B.A. in Political Science/Policy Studies from the University of Colorado Boulder and a master's certificate in International Relations/Human Trafficking and Migration from Trinity College in Washington, D.C.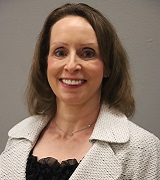 Grace Leon became a police widow on June 25, 2000. Her husband, Wayne Leon, a Cleveland Police Officer, was shot during a traffic stop. Ms. Leon and her husband have three children: Justin, Gabrielle, and Nicholas. While grieving, Ms. Leon realized her mission for the rest of her life would be to help others in similar situations. Through her tragedy, Ms. Leon has come full circle, and she is now reaching out to help others in need. She went back to college to become a Licensed Social Worker. Currently, she works for Frontline Service, part of a Traumatic Loss Response Team, and is embedded in the Cleveland Police Homicide Unit assisting families of homicide victims. Ms. Leon is very involved with many organizations in the community. She gathers strength from her deep faith in God, family, friends, and support from police organizations.
Captain Ali Pillow is a 28-year veteran of law enforcement who was recently promoted and assigned to the Bureau of Special Investigations as the executive officer (BSI XO). As the BSI XO, Captain Pillow oversees the Homicide, Sex Crimes and Child Abuse, Crime Scene, Financial Crimes, and Accident Investigations units. Before being promoted to captain, he was the lieutenant in charge of the Homicide unit for 5 years (2015–2020). His previous assignments included 12 years as a vice detective, 6 years as a gang/narcotics sergeant, and 2 years as the Division's public information officer.
Related Resources
Visit the News page to find a list of OVC TTAC resources related to National Police Week.
Stay in Touch
Want to be the first to hear about new sessions? Subscribe to the Expert Q&A email list for the latest announcements.