Current Session
Topic: Cyberharassment and Cyberstalking
Date: March 31, 2021; 2:00–3:15 p.m. e.t
Description: Increasing numbers of individuals of all ages are experiencing harassment online, which can include physical threats, harassment over a sustained period, sexual harassment, or stalking. Cyberharassment, including cyberstalking, can happen on the Internet and in other digital spaces, particularly on social media sites. This session is an opportunity for advocates and other allied professionals to increase their understanding of the various ways that harassment can take place using electronic means, the effects of this type of harassment, and how best to support victims of these types of crimes.
This session is currently filled to capacity.
Please check the Past Sessions page after March 31 to view the recording.
Featured Hosts: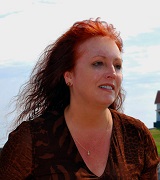 Jayne A. Hitchcock is a noted cyberbullying and cyberstalking expert and author. She is the president of two online safety organizations, Working to Halt Online Abuse and Working to Halt Online Abuse Kids-Teen Division. For more than 20 years, Ms. Hitchcock has trained advocates and law enforcement at every level from local to federal; provided online safety seminars for the general public and employers; and served as a keynote speaker at conferences throughout the world, including Seoul and London. She has worked with students from grade school to university/college across the United States on how what they do online can affect them in the future, including through her Wild, Wild Web: The Internet Scared Straight presentation. Ms. Hitchcock also works with parents on how to deal with online issues involving their children, providing information, tips, and resources.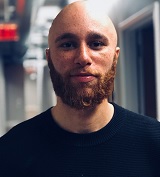 Eric McGriff (he/him/his) is the prevention coordinator at the Crime Victims Treatment Center, which helps individuals and communities prevent, respond to, and heal from violence. Mr. McGriff supports communities in building comprehensive approaches to reduce the likelihood of harm, while also strengthening the ability of communities to respond when harm does occur. He has been involved in the anti-violence field since he was 15 years old and became a suicide prevention peer facilitator and the chairman of his high school's White Ribbon Campaign, which engages men and boys in ending violence against women and girls. Mr. McGriff has experience working in K-12 schools, on college campuses, in nightlife and party spaces, and with government entities, as well as with men who batter, to help create healthier environments that are better equipped to prevent and respond to harm, including cyber and online violence. He has presented and trained for organizations such as the Office on Violence Against Women, U.S. Department of Education, United Nations, and Major League Baseball. Mr. McGriff received the National American Advertising Award for a spoken word piece about the impact of mainstream masculinity.