Current Session
You have questions. We have answers.
Here's what's coming up in our Expert Q&A series.
Topic: Implementing Trauma-Informed Volunteer and Intern Programs
Date: January 27, 2021; 2:00–3:15 p.m. e.t.
Description: Presenters will discuss approaches to implementing trauma-informed best practices into volunteer and intern programs, as well as explore how investing time and energy into these programs increases organizational capacity and is effective in strengthening programs, outreach, and advocacy efforts. During this session, participants will identify trauma-informed approaches that organizations can take to strengthen volunteer and intern programs; discuss innovative approaches to volunteer and intern recruitment, management, and retention; and identify resources for additional support and continuing education.
Note: This session will be recorded and posted on the Expert Q&A Past Sessions page when available.
This session is currently filled to capacity.
Please check the Past Sessions page after January 27 to view the recording.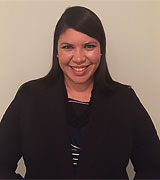 Regina Bernadin, Ph.D., is the technical advisor for anti-trafficking programs at the International Rescue Committee (IRC). She has held various roles at the IRC, with 12 years of program supervision and management experience, including direct supervision of volunteer and intern programs, with OVC-funded projects; serving as the deputy director of the Miami office, where she supervised anti-trafficking programming in both Miami and Tallahassee, Florida; as well two projects to assist unaccompanied migrant children in South Florida. Previously, she served as the statewide human trafficking coordinator with the Florida Department of Children and Families. She is a consultant for the U.S. Department of Justice Office for Victims of Crime Training and Technical Assistance Center and the National Human Trafficking Training and Technical Assistance Center on human rights issues.
Dr. Bernadin conducts presentations and trainings nationally, in English and Spanish, on victim identification, service provision, and collaboration. She oversees targeted outreach campaigns aimed at increasing the number of trafficking survivors identified in the community.
Internationally, she provided training on conflict analysis and resolution and the implementation of anti-trafficking initiatives. Her interest in the development of human rights abroad has taken her to several countries, including Haiti, Colombia, Ecuador, Suriname, and Tanzania. She holds a B.A. in International Studies and Criminology, an M.A in International Administration, and a certificate in Nonprofit Management from the University of Miami. She received her Ph.D. in Conflict Analysis and Resolution from Nova Southeastern University. Dr. Bernadin is a published author, blogger, and active member of various advisory boards and committees. She is the recipient of the Sarlo Distinguished Humanitarian Award and the Janita Lee Award for Victim Advocate Professional of the Year.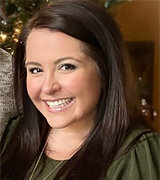 Katie Shaver is the senior human trafficking training and technical assistance specialist with the Office for Victims of Crime Training and Technical Assistance Center (OVC TTAC), directing human trafficking-specific events and meetings, managing content development and training delivery, coordinating special initiatives and projects, and supporting OVC Human Trafficking Grantees, consultants, and the greater field. Before joining OVC TTAC, Ms. Shaver was the programs coordinator for Shared Hope International, where she served as co-coordinator of the annual Juvenile Sex Trafficking (JuST) Conference series, directed trauma-informed intern, fellow, and volunteer programs, managed international and domestic partnership programs, and developed and delivered trainings on human trafficking.
Related Resources
Visit the News page to find a list of OVC TTAC resources related to National Slavery and Human Trafficking Prevention Month.
Stay in Touch
Want to be the first to hear about new sessions? Subscribe to the Expert Q&A email list for the latest announcements.