Human Trafficking Grantee Spotlight
The Office for Victims of Crime (OVC) supports victim service organizations in providing trauma-informed, victim-centered, and culturally appropriate services for victims of human trafficking through a variety of grant initiatives, including:
Comprehensive Services for Victims of All Forms of Human Trafficking
Specialized Services for Victims of Human Trafficking
Enhanced Collaborative Model To Combat Human Trafficking

Improving Outcomes for Child and Youth Victims of Human Trafficking
Project Beacon: Increasing Services for Urban American Indian and Alaska Native Victims of Sex Trafficking
The OVC Human Trafficking Grantee Spotlight highlights the work and promising practices of OVC's Human Trafficking Grantees in serving victims of human trafficking. Furthermore, it provides a space for grantees to relate to, identify with, and further engage with one another, the anti-trafficking community, and our many allied partners.
Spotlight grantees are selected on a quarterly basis based on grant type and grant end date. We want to share and highlight the great work OVC grantees are doing in the field.
Featured Grantee Spotlights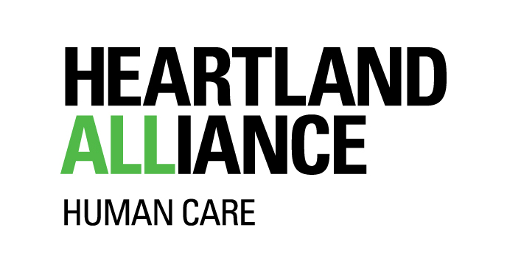 Heartland Human Care Services
Freedom from Trafficking - Housing Justice Project
OVC Specialized Services Grantee, 2018
Highlights
Freedom from Trafficking's Housing Justice Project (HJP) provides comprehensive housing support to survivors of human trafficking in the Chicagoland area through a combination of emergency and transitional housing services. HJP believes that survivors of human trafficking should have options in where they live and with whom. HJP aims to increase access to safe housing options, foster stability so survivors can engage in the various systems that provide them with crime victim relief, and increase capacity within existing local housing systems so that survivors have access to a variety of emergency, transitional, and permanent housing solutions. Through the stability that the HJP housing program provides, survivors can focus on other pursuits, such as legal aid, immigration relief, education, therapy and emotional support, and work opportunities.
Services
The Housing Justice Project (HJP) has two scattered-site emergency apartment units available for a period of up to 6 months for survivors in need of immediate housing, and 13 scattered-site transitional housing units in the community that are available to survivors for 24 months. The housing resource specialist locates scattered-site units in collaboration with survivors to meet their needs, address their safety concerns, and provide wraparound support and community resources to help them succeed. As survivors move into HJP housing, the housing resource specialist schedules appointments with local furniture banks so survivors can choose pieces for their unit, assists with the purchase of household items, navigates moving logistics, assists with move-in costs, and helps with the move. Once they are situated, the housing resource specialist continues to provide housing advocacy and support as it relates to tenant's rights; issues with building maintenance, management, or property owners; and utility bills. The housing resource specialist works alongside the anti-trafficking case manager, who supports survivors on their non-housing-related goals. Survivors in the emergency units work on their housing service plan with the housing resource specialist as soon as possible, so they can move in to longer term transitional housing or receive other types of support.
Good To Know
The housing resource specialist provides support on their housing-related goals to all trafficking survivors who are part of the Freedom from Trafficking program, even if they are not in the housing units described above. This may include accessing shelter, applying for homeless prevention funds, or applying for housing choice vouchers through the public housing authority.
With other grant funding through OVC and OTIP, the anti-trafficking case manager works with HJP to address a survivor's self-identified goals. All survivors in HJP units are offered an anti-trafficking case manager who works with survivors on their more general service plan.
Resources
Contact
Summar Ghias, Program Manager
Freedom from Trafficking Heartland Human Care Services
Email: sghias@heartlandalliance.org
Phone Number: 312–662–6185

Mosaic Family Services
Specialized Services for Victims of Human Trafficking
OVC Specialized Services Grantee, 2018
Highlights
Mosaic Family Services provides a range of housing options and housing advocacy for victims/survivors of human trafficking to meet their diverse needs, including but not limited to emergency shelter, hotel, rental assistance, and transitional housing. The OVC Specialized Services grant funding provides the opportunity to offer transitional housing placement with additional support services aimed at assisting victims/survivors toward safety, stabilization, and independence.
Services
Mosaic offers comprehensive housing and support services in one safe place.
Emergency/Short-Term Housing—
Mosaic House - Mosaic's emergency shelter provides safe beds and essential needs for women and children. Survivors have access to case management, counseling, economic empowerment, medical/dental van, and other support services onsite.
Hotel Placement - Mosaic provides a safe hotel placement when its shelter is at capacity or the shelter is not appropriate (e.g., male survivors). Survivors will have access to comparable services directly onsite at the hotel or the nonresidential center.
Short-Term Rental Assistance - Mosaic provides financial assistance for the security deposit, rent, and utilities for up to 3 months.
Transitional Housing - Mosaic provides rental assistance and support services in Mosaic-leased apartments or client-leased apartments for 6 to 18 months. Survivors have access to housing advocacy, case management, mental health, economic empowerment, and other support services onsite or at the nonresidential center.
Housing Advocacy - Mosaic provides consultation/intake for individualized housing goals and options, orientation and education on the housing process (e.g., understanding a lease, housing affordability), advocacy and system navigation with landlords, and community resources for permanent housing options.
Mental Health - Mosaic provides individual counseling, play therapy, expressive arts therapy, and support groups for survivors and their children.
Economic Empowerment - Mosaic provides individual services and group classes, and connections to community resources for job training, placement and retention, education, financial literacy, and life skills.
In addition to the Specialized Services, all victims/survivors receiving housing services have access to the other comprehensive services funded by OVC, which include:
Case Management - Mosaic provides crisis intervention, safety planning, emotional support, advocacy, and navigation with systems, interpretation/translation, transportation, and connection/warm referrals to community resources.
Child Advocacy - Mosaic provides school enrollment, essential needs and supplies for children, after school and school break activities, advocacy with CPS and school systems, and childcare.
Legal Representation - Mosaic provides immigration and family law services and victim rights advocacy for survivors engaging with law enforcement and the criminal justice process.
Good To Know
Mosaic Family Services staff members speak more than 25 languages and serve any trafficking survivor, including both labor and sex trafficking, all genders, and ages. They offer trauma-informed services through a culturally competent lens, providing interpretation and translation for multicultural survivors in more than 150 languages through additional in-person and phone interpreter services.
Cultivating partnerships and collaborations with landlords is extremely helpful in increasing housing opportunities for clients. Landlord engagement strategies (PDF, 325KB) are essential in cultivating those opportunities. In addition to landlord partnerships, they are also members of their county's Continuum of Care through Metro Dallas Homeless Alliance. Establishing partnerships with local housing and homeless response services helps expand housing opportunities available for program participants.
Having low barriers for entry into housing and reducing rules offers a more trauma-informed approach. Apart from guidelines to promote safety, program participation does not have any mandatory requirements, and client choice is respected and prioritized.
Mosaic consistently engages in community outreach, education, technical assistance, and prevention with the local community and the national anti-trafficking movement. Mosaic co-founded the North Texas Coalition Against Human Trafficking and North Texas Anti-Trafficking Task Force to promote and engage multidisciplinary collaboration with local anti-trafficking organizations and the criminal justice system.
Contact
24-Hour Crisis Hotline (Emergency Shelter) - 214–823–1911 / 214–823–4434

Restore NYC
Housing Services for Foreign-National Survivors of Trafficking
OVC Specialized Services Grantee, 2019
Highlights
Restore NYC exists to end sex trafficking in New York and restore the well-being and independence of foreign-national survivors. A safe and secure home plays a crucial role in making this mission a reality. Our goal is to provide a range of housing options to facilitate self-sufficiency and independence. To that end, Restore employs innovative cross-sector solutions to ensure each client is presented with a host of housing options to best meet their individual needs.
Services
Crisis Housing - Restore partners with hotels to provide crisis housing from 1 night up to 1 week. These are rooms that are either reserved at Restore's expense or provided for free by a hotel partner. This form of housing is intended for clients who need immediate housing solutions and are unable to secure emergency or transitional housing accommodations–both of which provide a longer duration of stay.
Transitional Housing - Restore's transitional housing service is best suited for individuals who desire a therapeutic environment in the context of community. This includes optional family dinners, house meetings, and group outings. Clients review their goals every 3 months to ensure meaningful progress toward independence. Independent living is the ultimate goal, and clients work with staff to determine readiness to transition to independent living for up to 18 months.
Rapid Re-housing - Rapid re-housing is designed for clients who don't require intensive ongoing support to exit homelessness and transition to permanent housing quickly. The service consists of connecting clients to safe, affordable, and stable housing solutions that they are then able to maintain on their own. This includes helping a client navigate the traditional rental market with help from public benefits or partnering with landlords to secure affordable units. When appropriate, clients enrolled in rapid re-housing can also access flexible funding to mitigate costs that might otherwise hinder moving into or retaining independent living.
Flexible Funding - Flexible funding is a form of cash assistance that is offered on a case-by-case basis to help prevent or exit homelessness, usually with rapid re-housing. These funds can be used to cover rent, moving fees, and utilities. Flexible funding is meant to supplement a client's household income when one-off emergency situations arise that can compromise housing stability.
Good To Know
Restore operates with a Housing First philosophy, including a low-barrier and strengths-based framework. Residents have great autonomy in how they access basic needs. Food supplies, for instance, include individual cash disbursements for clients to purchase their own groceries, and there are no curfews to ensure clients can work flexible hours. Since adopting this model in 2017, residents in Restore's transitional home have demonstrated improvements in self-sufficiency and greater success in transitioning to independent living.
Resources
In the immediate aftermath of the COVID-19 global pandemic and resulting economic crisis, Restore learned that more than 80 percent of its clients either lost their jobs or were impacted economically. Restore immediately responded by setting up the COVID Relief and Stabilization Fund, an emergency fund to support clients in financial need. One hundred percent of this fund is disbursed as cash assistance and goes directly to clients who have lost wages as a result of the pandemic. The fund has allowed clients to cover rent, food, and other essential expenses, ensuring they can maintain their housing stability. To date, more than $200,000 has been raised by more than 450 individuals/groups across 33 states, 100 percent of which goes directly to clients.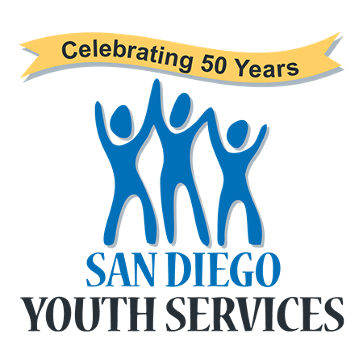 San Diego Youth Services
STARS Program - Housing, Economic Empowerment, Mental Health Services
OVC Specialized Services Grantee, 2018
Highlights
STARS (Surviving Together, Achieving, and Reaching for Success), a trauma-informed program of San Diego Youth Services, provides services for youth between the ages of 12 and 24 who have experienced commercial sexual exploitation and domestic sex trafficking. STARS consists of case managers, peer support partners, clinicians, an employment connections coach, and a housing connections coach to provide comprehensive, trauma-informed services to survivors.
The STARS Housing Program is led by the STARS housing connection coach, in collaboration with case managers and mental health clinicians. The housing program relies heavily on community partnerships. When first developing the housing program, the focus was on building community relationships with the intent of identifying key partners who were trauma-informed. Partnerships were built through touring local shelters and transitional housing programs. This first step built the foundation of support for the youth of STARS.
Through a trauma-informed approach, STARS works with youth to identify the best housing option for them. The housing connection coach partners youth with STARS staff who specialize in employment and mental health services to build the support system for the youth during this transitional period. STARS partners with San Diego Youth Services TAY Academy to provide hotel vouchers and rental assistance for youth in transition. These resources are essential to creating a comfortable transitional period. Motel vouchers provide short-term shelter and allow partner housing programs to prepare for client intake. STARS provides youth with rental assistance as they transition into a new home while they work with their case manager to establish a steady income.
STARS has found great success partnering with human trafficking-specific housing programs like Children of the Immaculate Heart and North County Lifeline Project Life.
Services
When working with an unsheltered youth, case management is essential in keeping youth engaged. STARS works with youth to ensure they have proper documents to access housing resources. The time spent with the youth doing these errands builds rapport and allows case managers to identify any new needs the youth may have. Since COVID-19, STARS has partnered with the San Diego Food Bank and San Diego Youth Service's ICARE program to distribute bags of groceries to the youth at Mid-City Youth Center. STARS case managers deliver to youth who have difficulty with transportation. The adaptability of the STARS program enables STARS staff to meet the needs of clients throughout various conditional changes.
Good To Know
As youth are often identified at varying stages of exploitation, housing may be the first opportunity for them to work on a long-term goal; therefore, clear communication, consistency, and encouragement are valuable to the dynamics of care. Patterns of domestic violence, substance abuse, and mental health conditions can disqualify individuals from housing programs; however, in providing trauma-informed care, it is essential to assure the client they are deserving of housing. Safe Housing Partnerships features the well-known power and control wheel (PDF, 256KB) (authored by Emi Koyama and Lauren Martin) that illustrates how shelters or housing programs/providers may inadvertently abuse power and control over survivors who are seeking services. STARS staff has found it useful to share this illustration with youth to remind and assure them that, regardless of their behavior or situation, they are deserving of housing. If staff have a difficult time addressing reoccurring patterns, using the power and control illustration to engage the youth in a conversation about how their behavior can affect their housing options is helpful. This conversation is used as an opportunity to reassess the best route to housing, whether it be alternative case management methods or a different desired path to housing.
Resources
The STARS housing connection coach uses a graphic similar to Pathway's Housing First Model (PDF, 69KB) when introducing housing options to youth. Showing youth this model picture while explaining the differences between types of housing (emergency, transitional, and permanent) helps create a dialogue about the youth's housing history and their immediate desired goal for housing. This introduction allows staff to explain the youth's role in securing housing.
The housing connections coach uses the concept of teamwork to establish the role youth's play in accessing community programs. After the housing connections coach and youth identify possible community partners, the staff provide the youth with community resources. The housing connections coach stresses accountability and encourages them to reach out on their own. In addition, the housing connections coach reaches out to housing programs on the youth's behalf. As staff and youth work together, frequent communication is essential when addressing changing needs.
For safety planning considerations, STARS recommends utilizing the National Alliance for Safe Housing (NASH) safety planning toolkit (PDF, 826KB).
OVC Housing Training and Technical Assistance (TTA) Provider: Freedom Network Training Institute (FNTI)
The goal of FNTI is to increase access to safe and stable housing for survivors of all types of trafficking by improving the quality and quantity of housing services offered and by supporting service providers as well as improving partnerships at the national, state, and local levels with housing stakeholders. Freedom Network provides housing-focused TTA to OVC grantees with bi-monthly webinars, fact sheets, templates, and toolkits, in addition to one-on-one technical assistance as needed.
Resources
Contact
Karen Romero, Freedom Network Training Institute Director
Email: training@freedomnetworkusa.org
Website: https://freedomnetworkusa.org/training/housing-project/