Summer 2017

Bay Area Legal Aid
OVC Specialized Services Human Trafficking Grantee, 2014
Bay Area Legal Aid (BayLegal) provides low-income clients with free civil legal assistance, including legal advice and counsel, effective referrals, and legal representation. They believe access to legal advocacy is critical to ensuring that Bay Area residents who live in poverty understand and assert their rights in order to create stability for themselves and their families. BayLegal provides a piece of this work through the Trafficked Youth Advocacy Project. The goal of this project, part of the larger Youth Justice Project, is to end the exploitation of youth by ensuring lasting safety, stability, and permanency. By providing integrated civil legal assistance, this BayLegal project assures that trafficked youth have access to the services and benefits they need to begin the recovery process in a safe and stable way.
Highlights
BayLegal's Youth Justice Project (YJP) provides complementary support to an array of local organizations that serve victims and survivors of human trafficking. YJP uses its expertise and experience in youth-focused programming and legal practice to impact the high concentration of survivors of trafficking in the region. Many of the service organizations within the five California counties that YJP serves (Alameda, Contra Costa, San Francisco, San Mateo, and Santa Clara) provide vital, comprehensive services, but do not have the capacity to provide legal expertise and services.
BayLegal uses its in-house experience to provide legal support to youth and young adults (ages 13–26) who are victims and survivors of human trafficking. YJP is working with government, legal, and other California community partners to help clients take advantage of a new state law offering trafficking victims relief from past convictions and adjudications. This basic service allows survivors to redefine and understand themselves as having been victims of crime rather than criminals. It also removes civil barriers to education, employment, housing, and economic security. BayLegal recently provided training to other legal aid service providers on the new law and created materials explaining the relief.
Services
The BayLegal Youth Justice Project (YJP) provides civil legal services to minors and transition-aged youth, ages 13–26, who are homeless, trafficked, or at high risk of becoming homeless or trafficked. The project provides services through a multidisciplinary team model that includes 11 full-time attorneys and 2 full-time social workers.
YJP offers many types of assistance to individuals who come to them directly, and through community referrals, in the form of legal advice, short-term legal services, and extended representation, depending on the needs of the client. Attorneys operate legal clinics, attend regularly scheduled meetings with community stakeholders and providers, maintain a youth advice line, and work to accommodate meeting with youth in the community as needed. Social workers provide additional case management supports that youth sometimes require to ensure their safety and stability. The project also works with an array of pro bono partners (e.g., law firms, private attorneys, corporate law departments) who provide free legal assistance to survivors.
Good To Know
BayLegal is one of the few traditional civil legal services organizations serving youth directly. Some offices serve youth in the dependency or delinquency context, but there are not many offices providing a full range of civil legal services. YJP's multidisciplinary team was created to fill this gap specifically. Over the last decade, YJP has developed extensive expertise to meet the needs of this vulnerable population and forge critical partnerships in the community to ensure clients have access to additional services.
Resources

Girls Educational and Mentoring Services
OVC Specialized Services Human Trafficking Grantee, 2013
The mission of Girls Educational and Mentoring Services (GEMS) is to empower girls and young women, ages 12–24, who have experienced commercial sexual exploitation and domestic trafficking to exit the commercial sex industry and develop to their full potential. GEMS is committed to ending the commercial sexual exploitation and domestic trafficking of children by changing individual lives, transforming public perception, and revolutionizing the systems and policies that impact sexually exploited youth.
Highlights
GEMS is the nation's largest survivor-led organization and the largest provider of services to domestically trafficked and commercially sexually exploited (CSE) girls and young women. As such, survivor leadership, survivor voices, and survivor expertise are at the heart of GEMS' work and are central to GEMS' vision in the fight against commercial sexual exploitation and trafficking.
GEMS established the acclaimed and innovative Victim, Survivor, Leader(™) (VSL™) model to support the anti-trafficking field. The VSL™ model pulls from various evidence-based practices and modalities working with other populations, including domestic violence victims, torture victims, and at-risk youth. It informs the internal and external work GEMS provides to CSE girls and young women, as well as the organizations that support them. The model is based on two foundational principles: Survivor Leadership and Transformational Relationships (a term pioneered by the Boston-area youth organization Roca). The six core values of the model that inform all of the agency's work are:
trauma-informed
gender-responsive
developmentally grounded

culturally competent
strengths-based
social justice oriented
To ensure that survivors across the country receive the same level of empowerment, leadership training, and survivor-led support as the young women directly served by the agency, GEMS launched the Survivor Leadership Institute and Resource Center. Here, GEMS provides professional training and networks of support for survivors' professional and personal growth.
GEMS' programming understands the importance of, dignity in, and value to the field in creating authentic leadership opportunities. Survivor leadership is not simply telling one's story, but for survivors to be leaders in their own lives, in their families, in their communities, and in the greater society. This approach ensures that survivors' voices, talents, and contributions are part of a larger framework of marginalized girls and young women who are leading the way for the next generation.
Services
The GEMS organizational model focuses on three target areas of change:
The individual lives of victims and survivors through direct services and support.
The public perception and changing of hearts and minds through professional training of those working with at-risk individuals, victims, and survivors, as well as public consciousness-raising work through a variety of platforms.
The systems and policies that impact victims, survivors, and vulnerable individuals through survivor-led advocacy work.
GEMS created a robust and comprehensive array of services and supports designed specifically for CSE girls and young women served by GEMS. GEMS' members are overwhelmingly low-income young women of color with extensive histories of prior childhood trauma and systems involvement before being trafficked and exploited. To ensure that its members are equipped with the tools needed to become self-sufficient adults, GEMS provides victims and survivors with long-term, consistent support throughout their transition and development. GEMS' services include prevention, outreach, and direct intervention (e.g., holistic case management, transitional and supportive housing, and court advocacy).
Good To Know
GEMS uses a wide variety of creative, multimedia platforms (plays, memoirs, music videos, television, film, books, and art) to transform public consciousness. All of the agency's work is survivor-led and taps into the creativity and artistic abilities of the GEMS survivors.
GEMS' Training and Technical Assistance (TTA) Department provides indepth, comprehensive training on working with victims and survivors. All of GEMS' training materials, webinars, and curricula are developed by survivors and are directly informed by the agency's day-to-day work with survivors and two decades of experience and expertise. This survivor-driven TTA includes:
Commercially Sexually Exploited Children (CSEC) Community Intervention Project (CCIP) Train the Trainer: A survivor-written, 3-day, intensive "CSEC 101" training (which has been independently reviewed and proven to have a clear and significant impact on knowledge, skills, and attitudes).
Victim, Survivor, Leader™: A survivor-written curriculum that moves organizations past the Community Intervention Project "CSEC 101" curriculum and into specialized service provision with a survivor empowerment/leadership focus. This is a "CSEC 201" training (which has received stellar evaluations and resulted in direct systems and policy change) for law enforcement officers, attorneys, court personnel, victim witness coordinators, social service providers, medical professionals, and students.
Resources
Visit GEMS or contact GEMS to:
Request the Train the Trainer, Victim, Survivor, Leader, or Survivors Guide to Leaving trainings, or to request GEMS technical assistance.
Sign up to be a member of the Survivor Leadership Institute.
Available resources:

The film,

Very Young Girls, The Survivors Guide to Leaving

, and other GEMS products.
The photography exhibit More Than A Survivor.
GEMS uses the following social media platforms: Facebook at Girls Are Not for Sale; Twitter at GEMSGIRLS; Instagram at GEMSGIRLS; and YouTube.
Contact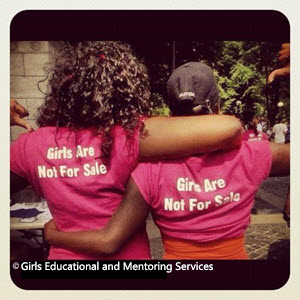 Girls Educational and Mentoring Services
212–926–8089 (Phone)
212–491–2696 (Fax)
http://www.gems-girls.org/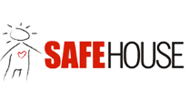 Operation SafeHouse
Enhanced Collaborative Model Human Trafficking Grantee, 2013
The mission of the Operation SafeHouse Anti-Human Trafficking Department is to identify, empower, and provide resources to all victims and survivors while creating community awareness in Riverside County, California. The vision is to create a world of opportunities and hope where exploitation is nonexistent. Operation SafeHouse works toward this end every day by creating moments of hope and providing opportunities and space for the survivors they connect with to feel supported and empowered.
Highlights
With a commitment to client engagement, Operation SafeHouse creates a supportive and safe environment for victims and survivors of human trafficking, ensuring their support and the timeline for that support is client-driven. Operation SafeHouse has an open door policy, understanding some survivors may not be ready for services at the initial intake and others may cycle in and out of services and systems as they seek support. They ensure policies and programming meet victims and survivors where they are, in a way that meets their individual needs.
To do this work well and provide excellent service to clients, Operation SafeHouse ensures self-care and internal supports are a priority for the staff within the Anti-Human Trafficking Department. The program directors model self-care to demonstrate its importance for the team and take the time to ensure each staff member feels supported and is supported in her or his work.
Services
Operation SafeHouse, in partnership with numerous community organizations, provides emergency and long-term shelter, intervention, and outreach services to runaway, homeless, exploited, and other youth (ages 11–25) in crisis. In addition, human trafficking victims of all ages can use the services of Operation SafeHouse.
As the Victim Service Provider for the Riverside County Anti-Human Trafficking Task Force (RCAHT), Operation SafeHouse provides individualized case management to victims and survivors of human trafficking, including appropriate assessments; shelter, health, and mental health needs; legal services; translation support; advocacy; and education, job training, and life skills. Operation SafeHouse provides 24-hour victim response to meet these needs. Operation SafeHouse initiates service delivery by meeting clients where they are located (e.g., juvenile hall, group/foster homes, shelters, and more) to address immediate safety and service needs.
The RCAHT provides training to equip the community, service providers, legal services, law enforcement, and more with discipline-specific information for prevention and identification of human trafficking.
Good To Know
Operation SafeHouse values the relationships and collaborations it has with agencies and organizations throughout Riverside County and other parts of Southern California. These connections, both formal and informal, enable Operation SafeHouse to provide appropriate and competent resources to create smooth referrals and transitions for survivors of human trafficking.
Contact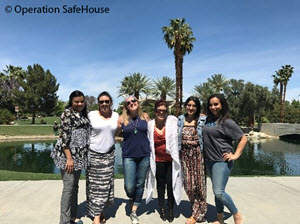 Operation SafeHouse
9685 Hayes Street
Riverside, CA 92503
951–351–4418
info@operationsafehouse.org
Kristen Dolan
Anti-Human Trafficking Director for Operation SafeHouse
760–343–3211 x39
kdolan@operationsafehouse.org