Winter 2017

Contra Costa Alliance to End Abuse
OVC Comprehensive Services Human Trafficking Grantee, 2015
The Contra Costa Alliance to End Abuse (formerly known as the Zero Tolerance for Domestic Violence Initiative) has led the way in addressing domestic/family violence, sexual assault, and human trafficking in Contra Costa County since 2001. Authorized by the California Legislature as the first Zero Tolerance for Domestic Violence County (S.B. 968), and established by the County Board of Supervisors, the Alliance to End Abuse was built on the foundation of public systems and private providers working together to create a safe and nurturing community.
Highlights
The Alliance to End Abuse pulled together a dynamic team of private and public agencies to form the Human Trafficking Comprehensive Services Response Team. The organization works with both funded and unfunded partners through formal relationships.
The Human Trafficking Comprehensive Services Response Team works in direct collaboration with the Contra Costa Human Trafficking Coalition to strengthen the identification and response to trafficking survivors.
The Alliance to End Abuse's approach:
Strengthening Systems: Advocating with public and private entities to apply a violence prevention lens to the work it does and piloting new projects.
Building Partnerships: Facilitating the open sharing of resources, ideas, and people power.
Educating Professionals and the Community: Hosting workshops and professional development training and developing tools.
The flagship of the Alliance to End Abuse's work continues to be the Human Trafficking Multidisciplinary Team (HT MDT) meeting. The Alliance to End Abuse has been running ongoing monthly HT MDT meetings since April 2016. The HT MDT reviews complex human trafficking cases that would benefit from further examination and resources and focuses on identifying needs and accomplishing one to five goals per case. The HT MDT is designed to be survivor-centered; survivors develop, with a case manager, their own goals on which HT MDT partners then focus their attention. The goal is to support and empower survivors in what they deem as goals or progress. Goals are centered around the survivor's well-being and protective factors.
Services
The HT MDT members focus on providing the following services to victims and survivors of human trafficking based on their specialty areas:
Shelter and housing advocacy
Case management
Crisis intervention (24-hour support)
Personal items (food, clothing, etc.)
Safety planning
Medical and dental care

Mental health
Education
Employment assistance
Transportation
Legal assistance
Criminal justice system-based advocacy
Additional services provided by Alliance to End Abuse staff include outreach, awareness, and training. The Alliance to End Abuse, in partnership with team members, works to continue outreach efforts such as the Red Sand Project, S.B. 1193 Days of Action, and No Traffick Ahead hotel and motel trainings. Additionally, every January, the Alliance to End Abuse partners with the Contra Costa District Attorney's Office to run an awareness campaign. This January, the campaign targeted trafficking in the restaurant, hotel, and cleaning service industries. Ads ran on local buses throughout the county.
Good To Know
The Contra Costa Alliance to End Abuse has partnered with an external consulting firm to begin developing better data tracking tools across agencies and systems. The Alliance to End Abuse is the holder of countywide human trafficking data and is working to streamline collection and make it easy for agencies to pass on de-identified data. This effort is still underway, but streamlining data collection has led to yearly impact reports as well as evaluation efforts to better understand trends and the impact of services.
The Alliance to End Abuse created a streamlined Human Trafficking 101 curriculum that was delivered to more than 60 agencies in 2017. The Human Trafficking 101 curriculum provides focused information on the following areas:
Identification
Vulnerabilities and red flags
Community impact
Trauma-informed interventions
In 2018, the Alliance to End Abuse will work with a small cohort of individuals to go through the first pilot of the train the trainer program. These individuals will focus on either human trafficking or trauma and will emerge as Alliance to End Abuse-certified trainers, able to train their own agencies and respond to community requests for training.
Contact
Organizational Contact:

Alex Madsen
Human Trafficking Project Manager
The Alliance to End Abuse
Contra Costa County Human Trafficking Coalition
amadsen@ehsd.cccounty.us
925–608–4971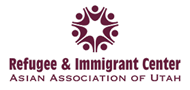 Refugee and Immigrant Center-Asian Association of Utah
Enhanced Collaborative Model Human Trafficking Grantee, 2015
The Refugee and Immigrant Center-Asian Association of Utah's (RIC-AAU) mission is to help clients become more self-sufficient in their daily lives and reduce the barriers that refugees and immigrants face when adapting to life in the United States. With the help of staff, volunteers, and community leaders, RIC-AAU is continually developing and expanding services to meet the needs of clients. RIC-AAU offers comprehensive services in one physical location, reducing transportation barriers and promoting access to a wide range of resources. The RIC-AAU Trafficking in Persons team serves survivors of human trafficking regardless of age, gender, type of trafficking, or immigration status by providing holistic, comprehensive services geared toward healing and self-sufficiency.
Highlights
RIC-AAU works with a human trafficking client population that is about 50-percent labor trafficking and 50-percent sex trafficking. These numbers are due, in part, to the RIC-AAU Trafficking in Persons program, which emphasizes building awareness for service providers and developing partnerships to increase identification of trafficking victims. One such partnership is with the Utah Legal Services' Farmworker Outreach Program, which engages agricultural farmworkers to educate them about their rights and offer legal services regarding wages, violations of work contract and working arrangements, and work conditions. Through this, they identify workers who have experienced human trafficking, and often refer them to RIC-AAU's program for additional services.
Additionally, RIC-AAU works closely with law enforcement partners in the Utah Attorney General's Office (UAGO) to ensure victims have access to the criminal justice system for prosecution of traffickers. UAGO refers victims it identifies in the course of its investigations to RIC-AAU for victim services–even if the victims choose not to participate in the criminal justice process. RIC-AAU created an interagency protocol that outlines confidentiality, handoff procedures, and ongoing expectations for working with shared clients. Case managers work with UAGO investigators, prosecutors, and the UAGO victim advocate throughout the process of legal proceedings.
Another partner that engages hard-to-reach populations effectively is the Fourth Street Clinic, a local medical clinic that serves individuals experiencing homelessness. As part of RIC-AAU's outreach to women through a weekly drop-in center, Fourth Street Clinic offers medical services with its mobile medical van. For many who are unable to get to a clinic, this is the only medical care they receive–and a pathway to services and support. Notably, RIC-AAU's partnerships have historically been formed by recognizing organizations and agencies that were already serving clients and working collaboratively to reach common goals. These partnerships are formalized through memoranda of understanding or referral pathways.
Services
RIC-AAU offers comprehensive victim services to survivors of all forms of trafficking, regardless of age, gender, or immigration status. Case managers carry a caseload only of individuals who have been trafficked, allowing them to deepen their knowledge and specialize. Situated within a larger organization that has historically served refugees, RIC-AAU uses a model of co-located services to reduce barriers to accessing services. In house, RIC-AAU provides the following—
Holistic trafficking-specific case management
Basic needs assistance (through emergency housing assistance, shelter advocacy, and personal items)
Mental health and substance abuse treatment
Language access (with interpreters speaking more than 40 languages and dialects)
English classes
Afterschool programs
Parenting classes
With partnerships throughout the community and state, RIC-AAU ensures clients have access to medical care, safe and stable housing, education, and a wide range of additional supports.
Good To Know
In addition to direct service provision, RIC-AAU facilitates the Utah Trafficking in Persons (UTIP) Task Force alongside UAGO. RIC-AAU also provides training and education around human trafficking across Utah and advocates at a systems level for institutional change to best serve survivors.
The UTIP Task Force operates with an executive board, general body, and the following population- or task-specific subcommittees: Youth, Medical, Legal, Education and Training, Data, and Higher Education. The Victim Services Subcommittee, which was the first subcommittee to be developed, was recently converted to an ad hoc committee because more specific committees were created to address the various components of victims' needs, including the Legal, Youth, and Medical Subcommittees.
The Medical Subcommittee created an interactive tool for health care providers that walks them through a series of if/then statements to make decisions about the proper course of action when they are interacting with a patient who has potentially been victimized. The Higher Education Subcommittee recently collaborated across college campuses to maximize efforts for its Human Trafficking Awareness activities. Much of the multidisciplinary, collaborative work around community response to trafficking takes place within the subcommittees, including coordinating anti-trafficking student organizations for maximum impact across campuses, developing health care protocols, and facilitating pro bono legal services for victims.
Resources
RIC-AAU staff often use the University at Buffalo's Self-Care Starter Kit, which is full of great tools, guidance for developing a self-care plan, and connection to other self-care related resources. Use of the materials is free, but there is a licensing agreement process.
Butler, L. D., & McClain-Meeder, K. (2015). Self-Care Starter Kit.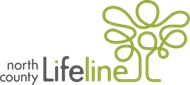 North County Lifeline
Project LIFE (Living In Freedom from Exploitation)
OVC Specialized Services Grantee, 2015 and 2017
North County Lifeline (NCL) is a community-based nonprofit organization serving youth and families across San Diego County with a focus on Oceanside, Vista, San Marcos, and Escondido. The organization's mission is to build self-reliance among youth, individuals, and families through problem solving, skill building, and accessible community-based services. NCL envisions self-reliant individuals as those who are living purposeful lives free of criminal involvement, effectively managing mental health and substance abuse issues, connected to their community in meaningful ways, stably housed and employed, and supported by a network of relevant resources.
Highlights
NCL's Project LIFE is an advocacy program that serves all human trafficking victims regardless of age, gender, gender identity, country of origin, or the specific type of trafficking (sex, labor, or domestic servitude). All victim services are provided using a trauma-informed approach and a long-term continuum of care that supports stabilization and recovery. In addition, Project LIFE works collaboratively with law enforcement and other victim service agencies to support victims, increase victim identification, and prevent future trafficking.
Project LIFE has intensively focused its efforts on system gaps through community partnerships, notably the under-identified and underserved male and LGBTQ populations. Through this project, NCL and the North County LGBTQ Resource Center have combined their knowledge and expertise to more effectively identify, engage, and provide culturally competent services for male and LGBTQ trafficking victims.
Services
Project LIFE provides victims with a 24-hour trauma-informed emergency response, victim advocacy, crisis intervention, safety planning, intensive case management, and behavioral health services.
Emergency Services: Provides responsive victim advocacy, crisis management, safety planning, emergency housing, basic needs, and services regarding other urgent needs for newly identified victims.
Intensive Case Management: Works with survivors in prioritizing needs and breaking them down into manageable steps to achieve self-reliance. Services may include transportation, shelter/housing, medical and dental care, substance abuse treatment, obtaining crime victims certification, advocacy, literacy/education, job training, employment assistance, life skills training, and legal assistance through in-house programs and by referral to community partners.
Peer-Led Supportive Services: Offers survivor-led individual and group support services.
Behavioral Health Services: Provides trauma-specific treatment and substance abuse treatment in-house or through community partners.
Prevention Services: Facilitates workshops for teens and preteens that address healthy relationships, behaviors that make survivors vulnerable, how recruiters operate, how to recognize and avoid gender-based violence, and how to get help for someone who is at risk.
Increased Victim Identification: Conducts awareness trainings to educate professionals and people in the community on victim identification. These trainings emphasize the characteristics of human trafficking and the appropriate steps to take when identifying a potential victim.
Good To Know
NCL's Project LIFE and its partners have learned many lessons from their work with specialized populations under this project. One such lesson is building trust and relationships within diverse communities. NCL's victim service providers work to establish and build rapport as trusted providers for male victims and their sexually and gender-diverse counterparts. Part of this outreach includes using gender-specific, culturally inclusive language on program brochures or marketing that is visually appealing to, and communicates provider competence to work with, these specialized populations, and conducting outreach in locations frequented by these populations. Spreading community awareness to these specialized populations is also done through the use of social media and by specifically targeting sites in which these communities have a known presence. In an effort to change the social construct, NCL ensures the visibility of gender-specific and culturally inclusive services and conveys the message that human trafficking doesn't just happen to heterosexual women–it is okay to reach out for help.
Another key lesson learned is ensuring the intentional use of culturally appropriate and sensitive language. When working with transgender and gender-variant survivors, providers should consider asking, "What pronoun should we use today?" This conveys an understanding that, just as with sexual identity, gender identity is also fluid. The importance of anonymity and confidentiality of services cannot be overstated and should frequently be revisited throughout the course of services to mitigate any concerns that might adversely impact the client's participation and progress. Due to the stigma surrounding male victimization, it is imperative that access to services be flexible and that victims have choice and voice in accepting those services. For example, the majority of men served under Project LIFE may have been open to one-on-one support with a male survivor but not open to receiving survivor-led group support because they may not have been open to "going public" with their victimization.
These strategies have enabled NCL and its partners to be successful in both victim identification and service provision. These techniques are crucial to this. It is important to include them when working with victims and survivors of any population.
Resources
Case managers implement the Community Resiliency Model® into services as a way to provide survivors with an understanding of the impact of trauma and chronic stress on the nervous system, how to track their own body's trauma response, and how resiliency can be restored or increased using this skills-based approach.
Project LIFE staff therapists have been trained in the Trauma Resiliency Model®, a promising practice that focuses on the biological basis of trauma and the automatic survival responses that the human body uses when faced with a perceived threat and how to restore balance. Other trauma-specific approaches offered include Eye Movement Desensitization and Reprocessing and Traumatic Incident Reduction.