Spring 2018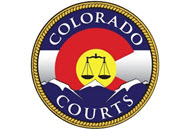 Colorado Judicial Department, Restore, Educate, Support, and Treat–Embracing Diversity
OVC Specialized Services Grantee, 2015
Highlights
The Colorado Judicial Department Restore, Educate, Support, and Treat–Embracing Diversity (REST-ED) Program, located in the Denver Juvenile Probation Department, provides specialized trauma-informed services to victims of human trafficking in the Denver metropolitan area. Although there is an emphasis on the LGBTQ population, the project is all-inclusive for juvenile (under the age of 18) human trafficking victims. Key components of the program include assessing needs, implementing services, providing resources, and building support. The Denver Juvenile Court established a specialized docket to serve youth identified as victims of human trafficking, and while all juveniles enrolled in the program are not required to participate, the docket strives to provide program participants with wraparound support, access to services, a voice in their treatment and overall plan, and accountability of everyone involved. Juveniles have frequent court reviews (they are offered open or closed courtrooms accommodations) where their progress and struggles are discussed, time is allotted for team collaboration, and incentives for progress are provided (incentives range from verbal praise to small gift cards provided by the court). Each program participant's assigned team typically includes the following professionals:
Intervention specialists
Probation officers
Social workers
Magistrates

Direct treatment team members
Representatives from the offices of the public defender and/or district attorney
Various additional mentors
Services
The REST-ED program serves juveniles who are involved with the Denver Juvenile Court specifically, via Denver juvenile probation, truancy, pre-trial services, diversion, and/or dependency and neglect cases, or a combination of the above. The program collaborates with many community agencies and providers to ensure a diverse pool of referrals and treatment options best suited to meet the needs of each individual participant. All program participants have ongoing and consistent case management services and access to trauma-informed treatment providers to address substance use, mental health, and trauma. The program utilizes the IEmpathize curriculum with participants in a group format, typically broken into subsets specific to gender, on a quarterly basis.
Good To Know
The REST-ED program maintains the nationally recognized Law Enforcement Advocate (LEA) Program, which has existed within the Denver Juvenile Probation Department for years and began as a partnership designed to promote youth and family advocacy as well as establish positive and healthy relationships between law enforcement and individuals/families in the judicial system. The LEA Program mentors are officers from the Denver Police Department and receive specific training, provided by the Denver Juvenile Probation Department with assistance from veteran members of the program, in building relationships, motivational interviewing, and providing trauma-informed care. The mentors are invited to attend ongoing training opportunities offered to or by the Denver Juvenile Probation Department. The mentors work to provide support to juveniles and their families by engaging these individuals within their homes and communities, offering support and guidance leading toward positive change, assisting in linking to services or community supports when necessary, and offering motivation and positive role modeling. In an effort to increase pro-social activities, the LEA Program also works with Phoenix Multisport, a local program offering a free sober active community to those struggling with substance use and addiction.
Resources

International Institute of St. Louis
OVC Enhanced Collaborative Model To Combat Human Trafficking Grantee, 2015
The International Institute of St. Louis (IISTL) seeks to help immigrants and their families become productive Americans and champion ethnic diversity as a cultural and economic strength. IISTL provides essential community integration services to more than 7,500 immigrants and refugees from 80 countries each year. The institute also works to build connections between foreign-born and long-time residents. To achieve its mission, IISTL provides essential integration services, including refugee resettlement; employment, ESOL, citizenship, and computer training; immigration application assistance; and specialized services to particularly at-risk populations, including survivors of domestic violence and human trafficking.
Highlights
IISTL has been involved in the anti-trafficking movement since 2006, when the institute received its first U.S. Department of Health and Human Services (HHS) Rescue and Restore grant, which established the St. Louis Rescue and Restore Coalition. In 2008, IISTL was awarded its first Enhanced Collaborative Model grant with the St. Louis City Metropolitan Police Department, which led to the creation of the Eastern District of Missouri Human Trafficking Task Force. While much of the St. Louis community supports efforts against domestic sex trafficking, IISTL continues to be the voice for foreign-born survivors as well as survivors of labor trafficking. IISTL leverages relationships with grassroots/community, faith-based, and special interest groups to conduct direct outreach to different ethnic populations in the St. Louis metropolitan area. These relationships provide IISTL access to otherwise closed events, increase awareness of IISTL's services, and allow for partnerships with groups working with potential victims of labor trafficking or foreign-born trafficking victims.
Services
IISTL provides intensive case management support and advocacy for all survivors of human trafficking identified in the Eastern District of Missouri. IISTL implemented a trauma-informed system of service delivery, which allows the institute to respond in a manner that promotes sensitivity and relevance in meeting the needs of survivors. All services to victims and survivors of human trafficking are provided to everyone, regardless of immigration status, and are free of charge.
Services include—
Safety planning.
Housing assistance.
Health and mental health.
Interpretation/translation.
Employment.
Basic needs.
Social service benefits.
Legal advocacy.
Transportation.
Crisis intervention.
Specialized case management.
Good To Know
Being part of a refugee resettlement office helps IISTL provide a wider range of in-house services, ensuring that the needs of survivors are being met in a seamless manner. A housing department located within the institute increases the feasibility and ease of locating long- and short-term housing for victims and helping victims access benefits upon HHS certification. The institute also offers employment and English training to help survivors develop their skills to decrease their risk.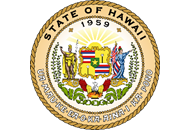 State of Hawaii Department of Labor and Industrial Relations-Office of Community Services
OVC Comprehensive Services Human Trafficking Grantee, 2015
This program is administered by three participating service agencies under the overall guidance of the State of Hawaii Department of Labor and Industrial Relations-Office of Community Services (DLIR-OCS), pursuant to their respective contracts. The goal is to ensure the provision of trauma-informed, culturally competent services to victims of sex and labor trafficking identified or living in the City and County of Honolulu.
Highlights
The DLIR-OCS believes that multidisciplinary work and collaboration are essential to success. Because of this, DLIR-OCS regularly collaborates with the Hawaii Coalition Against Human Trafficking (HCAHT). Current HCAHT members include local and state social service providers, legal service agencies, and local and federal law enforcement agencies. This coalition works to provide coordination, oversight, and continuity of the statewide response to human trafficking, and it meets on a bimonthly basis.
Services
Susannah Wesley Community Center (SWCC)
SWCC, the lead agency in the program, is responsible for the supervision of the program coordinator and case management staff providing direct victim assistance and coordination of services. SWCC works with local law enforcement to identify potential victims and provide them with eligibility assessments so that they may obtain services; assists foreign national victims in obtaining U.S. Department of Health and Human Services certification; identifies resources appropriate for potential application by clients; arranges and coordinates appropriate shelter for victims, including rental assistance; and develops transition plans to ameliorate victims' specific challenges, including immigration and documentation issues.
Pacific Survivor Center (PSC)
PSC provides physical, mental health, and dental examinations and treatment for clients. The agency also provides individual and group counseling to assist adult victims with trauma, cultural adjustment, and other issues. In addition, PSC devises, develops, and presents training for medical professionals to increase awareness of human trafficking issues, including specific physical and mental health needs of victims, and coordinates these trainings with the other two program agencies.
Legal Aid Society of Hawaii (LASH)
LASH screens and assesses victims to ensure they meet the definition of human trafficking as described by the Trafficking Victims Protection Act. The agency provides legal assistance to these victims, including an explanation of client rights and responsibilities and help with family and civil matters. Services include assistance with applying for T visas, immigration relief, adjustment of status, and general advocacy on matters resulting from being a victim of human trafficking. LASH also develops and presents training to providers of trafficking services and other interested parties, such as law enforcement, to increase awareness of legal barriers, orient trainees to the experiences of victims in the justice system, and offer perspective and best practices regarding sensitivity in service.
Good To Know
In addition to its participation in HCAHT, DLIR-OCS convenes for a monthly meeting with the three service agencies to discuss the status of cases, address concerns, and work through issues as they arise. Having this open line of communication helps in the administration of the program and ensures communication, support, and assistance.
Resources
Contact
Office of Community Services
Department of Labor and Industrial Relations
Telephone: 808–586–8675
dlir.ocs@hawaii.gov