Summer 2018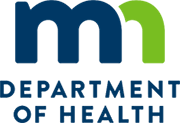 Minnesota Department of Health
OVC Improving Outcomes for Child and Youth Victims of Human Trafficking Grantee, 2016
Highlights
The Minnesota Department of Health (MDH) is focused on developing, enhancing, and coordinating programs and activities geared toward improving outcomes for child and youth victims of sex and labor trafficking. A mission of the MDH is to expand the state-funded Safe Harbor program to include labor trafficking victims ages 24 and under. Building on the existing network, MDH is partnering with other state agencies to enhance the Safe Harbor response, bring awareness of labor trafficking, and fund direct services to youth victims of labor trafficking.
Services
Training on labor trafficking is available through the Minnesota Department of Health and its subgrantees. Additionally, MDH has subawarded funding to five agencies to provide direct services to youth victims of labor trafficking. The agencies are the International Institute of Minnesota, Advocates for Human Rights, The Enitan Story, Southwest Crisis Center, and Standpoint. Services include immigration and legal help, case management, financial assistance, job skills training, and advocacy. Subgrantee service providers cover the Twin Cities and are willing to work with victims across the state. The lack of understanding about labor trafficking has made victim identification difficult, but a growing number of individuals have come forward to seek services.
MDH is also developing a Labor Trafficking Protocol Guide for the State of Minnesota. It will be a useful companion to the Safe Harbor Protocol Guide and provide stakeholders with important information about how to respond to labor trafficking.
Good To Know
Along with funding direct services, MDH funds tribal nations within the state. MDH convened representatives from 11 tribes, asking them to decide how the money should be spent or divided among them. Of the 11 nations' represented, these 9 chose to participate as grantees: Bois Forte, Fond du Lac Band of Lake Superior Chippewa, Leech Lake Band of Ojibwe, Lower Sioux Indian Community, Mille Lacs Band of Ojibwe, Prairie Island, Red Lake Band of Chippewa Indians, Upper Sioux Community, and White Earth Nation. Each nation drafted its own plan based on the needs of their community. MDH also recognizes that many tribal members do not live on their reservation, and other tribal nations are represented in Minnesota. In order to provide native-specific programming, four native youth-serving nonprofit agencies in four major metro areas were funded as well. They include American Indian Community Housing, American Indian Family Center, Minnesota Indian Women's Resource Center, and the Northwest Indian Community Development Center.
MDH acknowledges that its work would not be as successful if it were not for the guidance received from survivors. Because of the OVC grant funding, MDH was able to create and convene a labor trafficking advisory group and a sex trafficking survivor advisory group. MDH continues to seek survivors' advice and wisdom as this project moves forward.
Resources
As noted above, MDH is in the process of developing the Labor Trafficking Protocol Guide and anticipates that this resource will be a useful compendium of tools and expertise.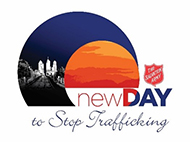 The Salvation Army New Day to Stop Trafficking Program
OVC Enhanced Collaborative Model Human Trafficking Grantee, 2015
Highlights
The Salvation Army's New Day to Stop Trafficking Program (NDSTP) operates the Philadelphia Anti-Human Trafficking Task Force in primary partnership with the Philadelphia Special Victims Unit. The task force was launched in 2016 and meets every other month to discuss recent human trafficking cases, develop working protocols for responding to human trafficking, and coordinate a victim-centered response to human trafficking in Philadelphia.
The task force is composed of the following agencies, offices, and organizations—
Salvation Army's New Day to Stop Trafficking Program
Philadelphia Police Department, Special Victims Unit

United States Attorney's Office for the Eastern District of Pennsylvania
Philadelphia District Attorney's Office
Homeland Security Investigations
Federal Bureau of Investigation
Additionally, a strong team of victim service providers meets every other month to discuss how to coordinate a strong, trauma-informed, victim-centered response to victims of human trafficking (both labor and sex trafficking).
These victim service organizations include—
Nationalities Service Center — case management and legal representation to labor trafficking victims
Justice at Work — legal support regarding survivor immigration statuses and obtaining T visas
Covenant House — safe shelter and services for survivors of human trafficking
Dawn's Place — safe shelter and services for survivors of human trafficking
Villanova Commercial Sexual Exploitation Institute — legal representation, training, and advocacy efforts (state and local levels)
Services
NDSTP provides intensive, comprehensive, mobile case management to survivors of human trafficking. The program is also the victim service provider for a specialized commercial sexual exploitation of children courtroom in family court (WRAP court). This enables NDSTP staff to connect with survivors of human trafficking (both juvenile and young adults) and support them throughout the numerous systems in which they are involved. NDSTP receives referrals from law enforcement partners as they recover victims. In all aspects of programming, NDSTP provides human trafficking trauma-informed case management and support. Additionally, NDSTP created and oversees a 24/7 local trafficking hotline available to law enforcement, service providers, and victims.
Good To Know
Understanding the complexities of working with this specific population is key as it continually informs policies and procedures, training creation and deployment, and approach and interactions with survivors. Due to the intricacies and differing perspectives of individuals who comprise a task force, NDSTP has experienced both successes and challenges in creating and implementing response and protocols regarding survivors within the criminal justice system. These challenges have presented task force members of varying backgrounds the opportunity to identify areas for improvement in order to continue to build a collaborative response to human trafficking that ensures the needs of survivors are met in an effective and supportive manner.
Resources
The Sanctuary Model has greatly aided the NDSTP staff in working with this population. The Sanctuary Model is a theory-based, trauma-informed, trauma-responsive, evidence-supported, whole culture approach for changing an organizational culture. This allowed staff to understand how trauma affects the population they serve and it shifted the culture of the organization in a positive way.

University of Maryland, Baltimore
OVC Improving Outcomes for Child and Youth Victims of Human Trafficking Grantee, 2016
Highlights
The University of Maryland School of Social Work (SSW), Maryland Human Trafficking Initiative for Children and Youth (MHTI) collaborates with community, state, and federal agencies to provide a statewide coordination and multidisciplinary approach in responding to human trafficking involving children and youth. MHTI is a member of the of the Maryland Human Trafficking Task Force and assists the task force in utilizing the expertise of its state, legislative, legal, youth, and nonprofit partners to understand and respond to human trafficking in Maryland.
The primary activities of MHTI are to—
Create multidisciplinary teams to better investigate and prosecute child trafficking cases in a victim-centered manner.
Train relevant state professionals, including law enforcement, service providers, medical professionals, child welfare and juvenile justice workers, and prosecutors and judges.
Build a network of specialized nonprofits with the capacity and knowledge to provide comprehensive trauma-informed services to victims.
Services
This initiative is a unique university-state-local nonprofit partnership that focuses on creating a strategic multidisciplinary approach to improve outcomes for child and youth victims of human trafficking in Maryland. Maryland Human Trafficking Initiative for Children and Youth (MHTI) is a key partner in creating and coordinating multidisciplinary teams (MDT) throughout the state, beginning with Baltimore City, Montgomery County, and Prince George's County. The MDTs use models that prioritize victim-centered and trauma-informed care to respond to cases of child trafficking in their jurisdictions, to increase safety for victims, and to enhance engagement in treatment and access to specialized care, which ultimately impacts short- and long-term well-being outcomes.
MHTI staff serve on various MDTs, steering committees, victim services committees, and human trafficking task forces across the state. MHTI is building on relationships across disciplines and providing opportunities for leaders in the field to convene and implement strategic ways to address the needs of child and youth victims in Maryland. The initiative has developed a unified statewide training strategy for professionals from child welfare, juvenile justice, court systems, and law enforcement to improve victim identification, and to learn and share knowledge and best practices for handling child trafficking cases.
MHTI provided training to more than 200 participants with the first Maryland Child Trafficking Conference held in December 2017. To date, MHTI has concentrated much of its efforts toward the development and implementation of law enforcement trainings. E-learning and in-person training opportunities for other disciplines are underway to satisfy the needs of professionals across Maryland, including judges and magistrates. Additionally, expanded services for survivors of human trafficking are available through partnerships with local service providers in Baltimore City, Montgomery County, and Prince George's County. Services include mentoring, case management, mental health, and crisis intervention.
Good To Know
The Maryland Human Trafficking Initiative for Children and Youth is led by the Ruth Young Center for Families and Children at the School of Social Work, in partnership with the Maryland Human Trafficking Task Force, the Governor's Office on Crime Control and Prevention, Maryland Departments of Human Resources and Juvenile Services, and the U.S. Attorney's Office. Project partners include the University of Maryland SAFE Center, Maryland Administrative Office of the Courts (Maryland's Supreme Court), Healthy Teen Network, TurnAround, Inc., and the Baltimore Child Abuse Center.
Each year, MHTI collaborates with its partners to host the Maryland Child Trafficking Conference to increase statewide public awareness of child trafficking in Maryland. This year's conference took place at the University of Maryland Baltimore County campus on September 20, 2018. The focus this year was on the intersection of human trafficking with other aspects of identity (such as race, sexual identity, immigration status) to transform attitudes, policies, and practices that encourage justice and healing for victims.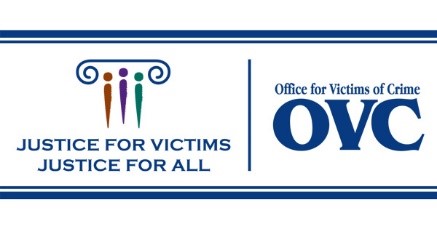 OVC Fellow Article: Operationalizing Survivor-Informed Services
(PDF 213 KB)
Kristy Cho, Human Trafficking Fellow
OVC Human Trafficking Survivor-Informed Services Fellow Kristy Cho enjoyed connecting with OVC human trafficking grantees during her tenure with OVC. She wrote this article as a culmination of the many new ideas, observations, and discussions she experienced. The article can serve as a conversation starter, particularly around how OVC human trafficking grantees see these principles in their work and what challenges and successes they encountered.
She welcomes your thoughts, comments, and overall feedback. Please send it to kristy.h.cho@usdoj.gov directly.