Summer 2019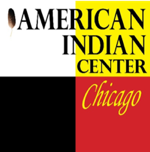 American Indian Center of Chicago
OVC Project Beacon Grantee, 2016
Highlights
The American Indian Center (AIC) of Chicago's Project Beacon program provides necessary legal and social services to help heal and enhance the cultural well-being, physical and mental health, employment opportunities, and educational opportunities of AI/AN men, women, and children who have been trafficked.
Services
The Project Beacon program at AIC has a small team that is responsible for:
Providing case management and referrals for medical care, mental health counseling, housing, and employment opportunities for men, women, and children.
Making referrals for innovative and holistic legal representation that caters to a trafficked person's various legal needs, with focus on native legal issues.
Creating a space that is physically, emotionally, and culturally safe for clients.
Connecting clients to elders who will act as a healing resource.
Conducting sweats, talking circles, and other survivor-only healing ceremonies.
Performing outreach and trainings within the surrounding communities.
Conducting outreach and work with the client's tribal communities and reservations of origin to ensure safe and healthy returns for those clients.
Collaborating with local victim service providers to increase awareness of trafficking of native-identified persons and develop a comprehensive referral network.
Developing a network of pro-bono attorneys and training materials in order to train pro-bono attorneys to provide culturally informed legal support effectively.
Good To Know
Through the Project Beacon program, AIC can offer culturally specific services to survivors of sex trafficking. The program provides support, as well as access to traditional healing practices and services to all AI/AN people, and does not exclude any tribal beliefs. By operating in this way, program staff are able to address the spirit of the individual without compromising their specific tribal values. The Project Beacon program offers healing ceremonies using traditional medicines, AI/AN-specific education, AI/AN-specific gatherings/community/Powwows, the AI/AN spiritual practice of talking circles held by AI/AN elders, and an AI/AN sweat lodge for healing ceremonies.
Resources
The Project Beacon program at AIC uses the Beauty from Ashes: Reconciling Our Past, Reclaiming Our Future model for working with victims of human trafficking. This model assists clients specifically in–
Discovering how past harm and trauma play into how we relate to and interact with those around us.
Gaining and developing new coping skills to help manage stress, pain, disappointment, and hardship.
Learning how to walk alongside others who desire to resolve the pain and wounds of their past.
Understanding how to safely approach conflict in a way that invites healthier relationships and results in more meaningful and positive outcomes.
AIC partners with the Loyola University School of Law's Center for Human Rights of Children, Swedish Covenant Health, and the The Salvation Army's STOP IT Initiative to provide legal, medical, educational, and mental health services.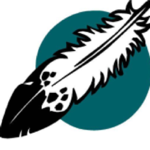 First Nations Community HealthSource
OVC Project Beacon Grantee, 2016
Highlights
First Nations Community HealthSource's Project Beacon program focuses on improving the quantity and quality of culturally appropriate, victim-centered services available to AI/AN women victims of sex trafficking in New Mexico. OVC funds allowed the organization to expand and enhance its responsiveness to trafficking of AI/AN women through the provision of expanded and enhanced victim services, advocacy, community education, and community collaboration.
Services
Critical services provided by this project include:
Community education about human trafficking, advocacy, case management, and outreach services. Human trafficking education is an ongoing joint effort between community and tribal partners to inform the greater communities about the realities of trafficking and to outline available resources.
Public awareness campaigns that offer presentations at various community and tribal sites, such as the surrounding Pueblos and the Navajo Nation, and for workshops, conferences, cultural events, universities, and other gatherings.
Advocacy and case management services are provided to victims of human trafficking to assist them with their basic safety, medical, behavioral health, oral health, cultural, legal, victim assistance, and other basic sustenance needs (e.g., housing, food, clothing, transportation). Case managers provide referrals to the organization's in-house programs as well as to community partners. Outreach services include street and community outreach to identify and link unserved women victims of human trafficking to care. The combination of these services ensures a continuum of care is available to this population.
Client and community engagement prioritizes outreach and interaction using a non-judgmental and accepting approach while offering culturally specific forms of healing.
Good To Know
New Mexico is home to 21 federally recognized tribes that have diverse cultural beliefs, practices, and traditions. Having staff who are trained in evidence-based practices, such as motivational interviewing, cultural safety, and mental health first aid, and who understand the needs of the transgender community, is particularly helpful for engaging and retaining communication and connection to this specific population. In addition, employing staff who understand the impact of historical trauma, and the cultural, linguistic, and other needs of the AI/AN population, is important for establishing a positive relationship with clients, as well as engaging tribal organizations that are already working with tribal communities.
Resources
Important resources that have helped the program to serve tribal communities include the following:
Contact
First Nations Community HealthSource
5608 Zuni Road SE, Albuquerque, New Mexico 87108
Phone: 505–262–2481
First Nations Community HealthSource website: https://www.fnch.org/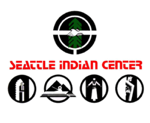 Seattle Indian Center
OVC Project Beacon Grantee, 2016
Highlights
The Seattle Indian Center Project Beacon program was created to address the needs of AI/AN victims of human trafficking culturally, physically, and mentally. The program fills a vital gap in services to the AI/AN population, as well as assists survivors with their cultural and spiritual needs. While the primary service focus is on AI/AN victims, the Seattle Indian Center provides the same services to any and all victims of human trafficking—regardless of ethnicity, gender, or age. The goals include providing direct victim services, raising awareness, and providing training to outside organizations, law enforcement, tribes, and other entities that may encounter victims of trafficking.
Services
When clients enter the Seattle Indian Center's doors, they receive trauma-informed care with a victim-centered approach in a safe environment. The Center offers showers, meals, emergency clothing, hygiene products, and a safe place to sleep, with staff available 24/7 for clients escaping from immediate danger. All clients have access to intensive case management, tradition healing sessions, culturally sensitive services, employment and training opportunities, transportation assistance, and referrals for medical, dental, substance treatment, and legal services.
For outside entities, including tribes, law enforcement, medical professionals, and other service providers, we offer training in cultural sensitivity, best practices for working with victims of human trafficking, identification of trafficked persons, collaboration opportunities, and ultimately, we strive to raise awareness about the realities of human trafficking.
Good To Know
The Project Beacon Program at the Seattle Indian Center is a proud member of the King County Commercially Sexually Exploited Children (CSEC) Task Force. Attendance at each CSEC meeting averages between 50–70 individuals, from a wide range of organizations and government agencies, looking to work collaboratively in order to combat human trafficking. Something special about these meetings is that each one includes a networking session that allows attendees to connect and create working relationships. The Seattle Indian Center believes that collaboration is crucial. Partnerships with law enforcement, prosecutors, legal services, tribal entities, and other service providers are a vital part of the solution.
Additionally, the Seattle Indian Center Project Beacon staff have personally reached out to service providers, law enforcement, tribes, health care providers, prosecutors, and other tribal agencies to form partnerships to work together to give survivors their best chance at healing and leading happy, productive, and safe lives. When working with survivors, time and patience are key to realizing the needs and wants of the client. Building rapport and trust are essential to truly communicate and begin the healing process.
Resources
The Washington State Attorney General's Office, in collaboration with the King County CSEC Task Force, created Washington Trafficking Help, a website that identifies and provides local and state resources available to assist human trafficking service providers and victims specifically. The King County CSEC website also identifies training opportunities and events, contains a section detailing red flags for children at risk of sexual exploitation, and lists contact information and advocates ready to assist victims and service providers looking for answers or immediate help. The Seattle Indian Center can be found on both websites.